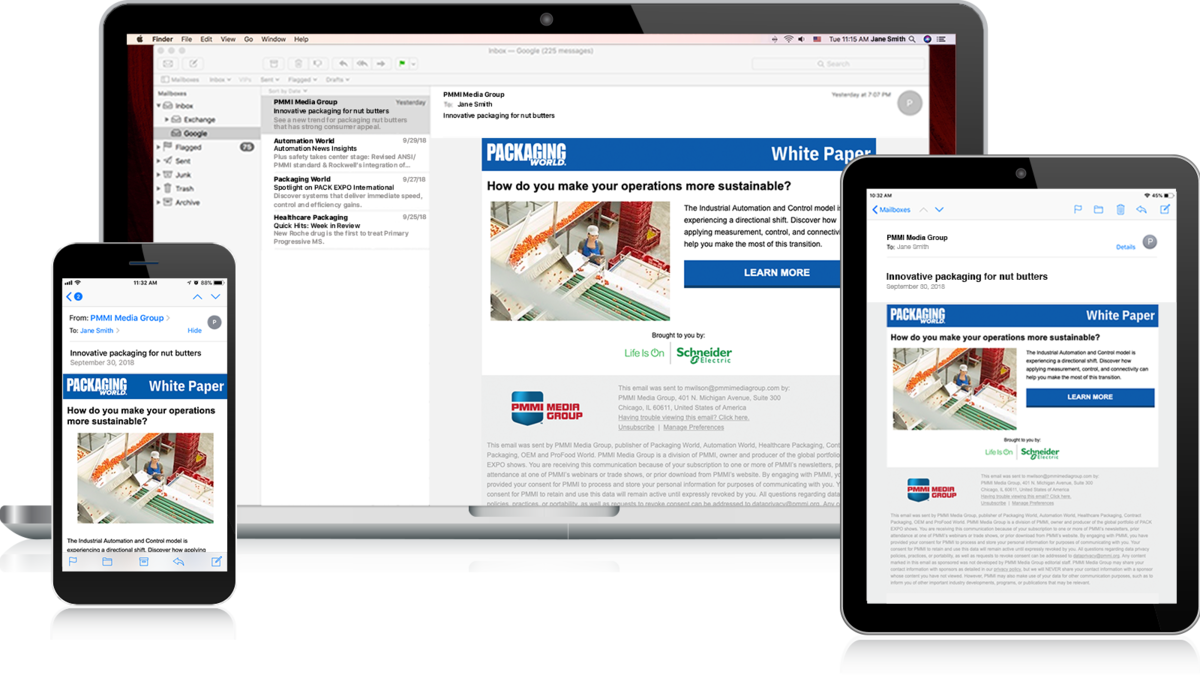 Our e-blast templates accommodate videos and white papers and offer third party credibility with PMMI Media Group branding. Connect with customers and prospects via a dedicated message to our e-database.
Use a variety of types of content for lead generation
Receive instant lead-generation from an audience that you select, based on a variety of demographics
Leads are exclusively yours
Educational content makes a great call-to-action item
Ask your sales rep how you can upgrade your e-blast
Custom Question (Ask one custom question on any e-mail deployment)
See gallery for the variety of e-blasts offered and ask your rep about our specialty e-blasts.
---
SALES REPS SHOULD KEEP THE FOLLOWING IN MIND:
Tips for top-performing email content
2019 Average Open Rates (Weekday vs. Weekend)
Reservations:
created over a month before the mailing date - 14 calendar days
created less than a month before the mailing date - 4 calendar days
created less than 2 weeks before mailing date – 48 hours
For date option:
An unsold date will no longer be available in MP 12 calendars day before the send date.
Please submit the items indicated below.

Your Client Success Manager will contact you with a materials deadline.