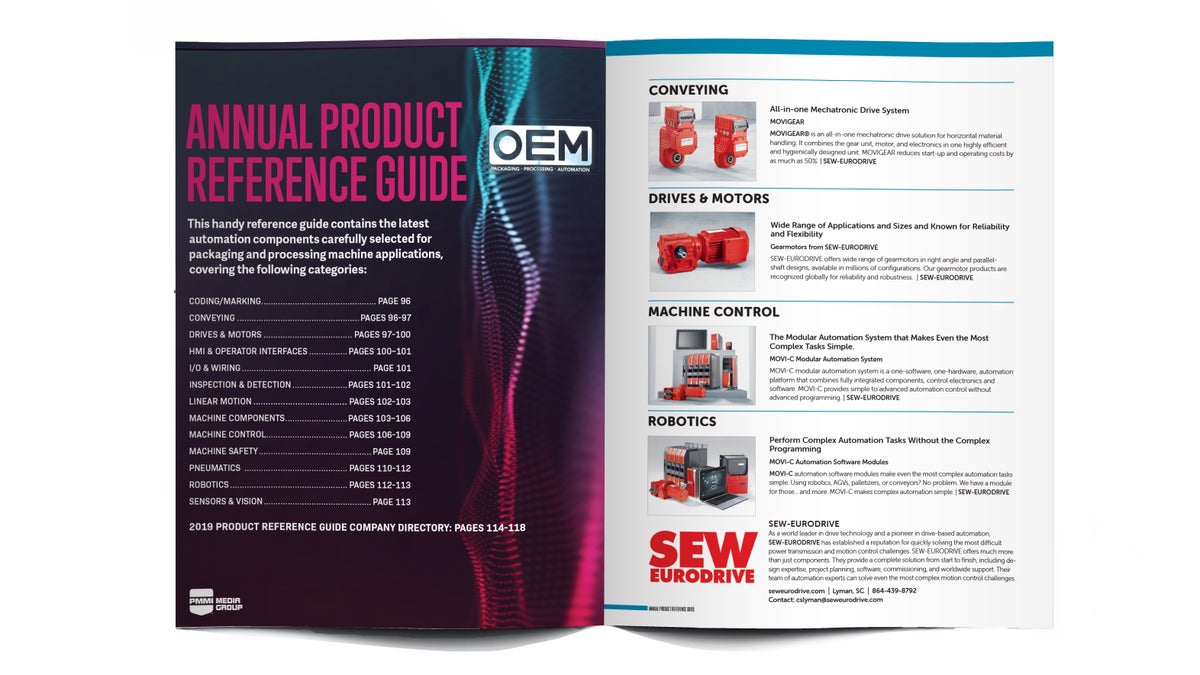 The Winter issue of OEM features our Annual Product Reference Guide. This special section is arranged by product category with company and product descriptions and mailed to OEM's 15,000 OEM users of controls and components in December.
A companion digital edition is also emailed to OEM's network of professionals, with click through contact information shared with advertisers.
ADVERTISERS RECEIVE:
one full-page display ad in the Winter issue (December)
a total of four products, with image and description for each; products will be positioned within the category of your choice
brief company profile with logo and contact information
additional branding and lead-gen via the digital edition
Reserve your space now: Contact your OEM sales representative or contact Lara Krieger at lkrieger@pmmimediagroup.com.
There are significant supply chain issues in the paper market, please see our billing policy for an update on terms for print cancellations.
---