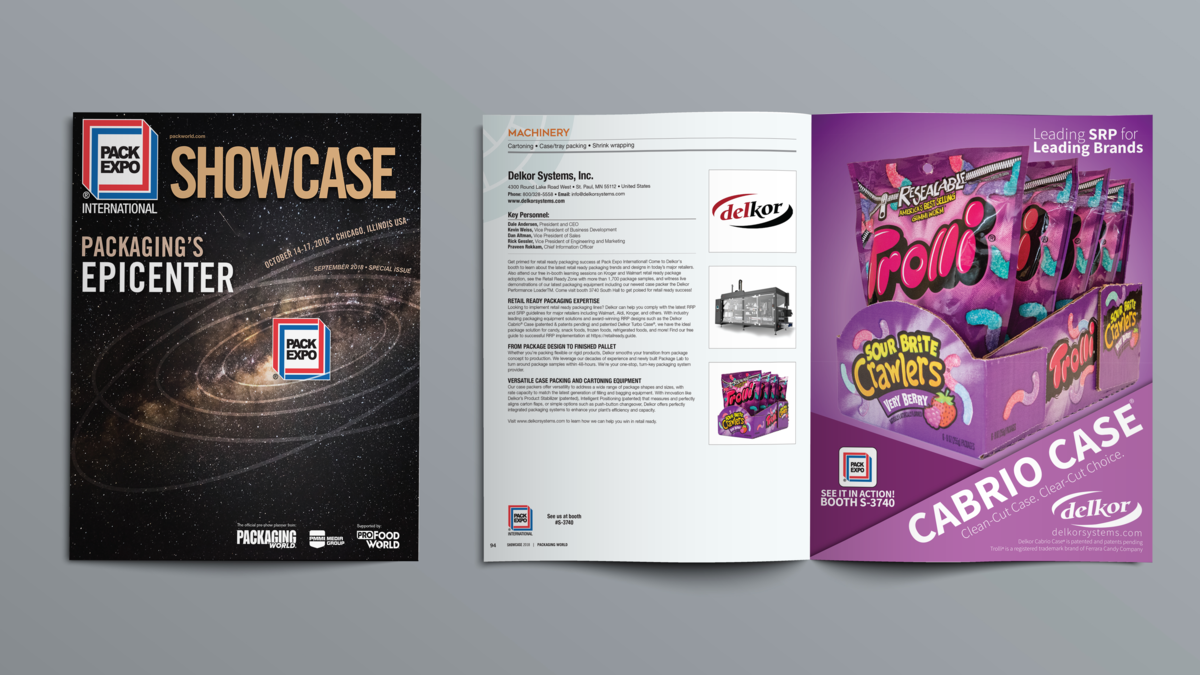 Maximize your PACK EXPO International investment by advertising in the official packaging pre-show planner, brought to you by Packaging World.

The PACK EXPO Showcase offers one or two-page advertising profiles, showcasing packaging machinery, services and materials at the 2022 event. This special issue of Packaging World will be distributed prior to the show to thousands of brand-owners. Plus, it will include details about educational sessions, keynotes and other exclusive content to help attendees prepare for the show.
Choose a one or two-page unit:
- Two-page unit with your Company Profile and full-page ad on a spread
- One-page unit with your Company Profile and fractional ad on the same page
- One-page unit with your Company Profile plus images and your logo
Benefits of the PW SHOWCASE include:
25,000 copies mailed to PW subscribers and pre-registered attendees (to arrive early October)
2,500 bonus distribution at PACK EXPO International
68,000 email distribution (digital edition) to PW's e-database
Packworld.com Web visitors can access the digital edition of the Showcase year-round
10% discount for PMMI members
Ad close date - August 6
Materials due - August 12
There are significant supply chain issues in the paper market, please see our billing policy for an update on terms for print cancellations.
---