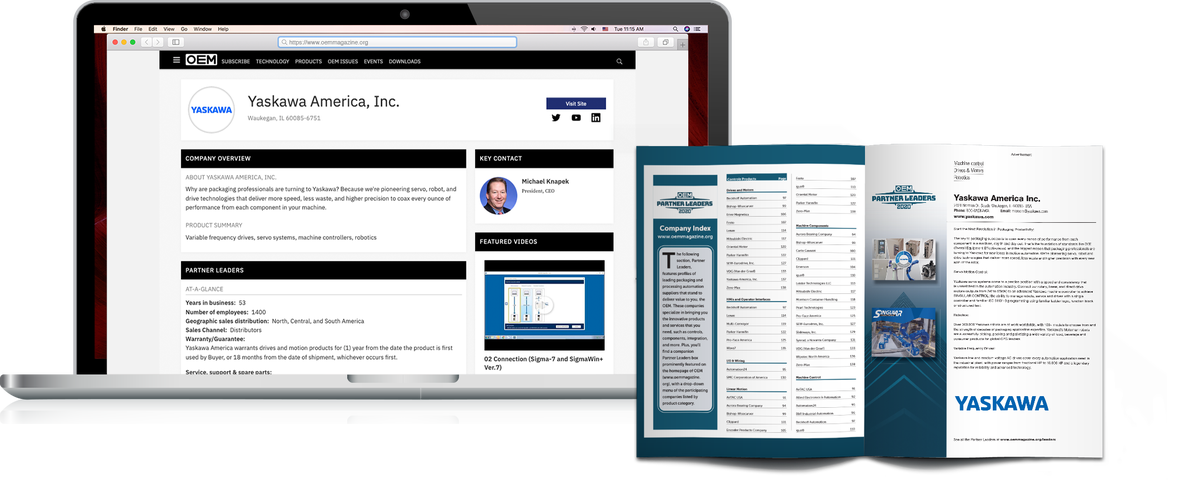 Join our signature supplier branding program offering unparalleled online and print opportunities.
Bonus Offerings:
Contextually triggered listings

All articles in your category(ies) will prominently feature your company (and data card) in the LIP box. Your company displays even when the article is about a competitor

Enhanced editorial engagement report

Real-time reporting of your digital profile's views and clicks, plus category activity.
To get max value out of your digital profile, get profile materials in by January 19th (when profiles go live).

Enhanced Converge features

The ability to export your data
The ability to share specific company location data

YouTube Amplify

YouTube widget embedded right in your pop-up data card
All articles on your company will feature a widget with your YouTube channel
Your YouTube videos flow right onto your online profile page on our site
Always self-updating – you don't have to do a thing, just add a video to your channel
There are significant supply chain issues in the paper market, please see our billing policy for an update on terms for print cancellations.
---
The OEM Brand Operations Manager will contact you with further instructions.