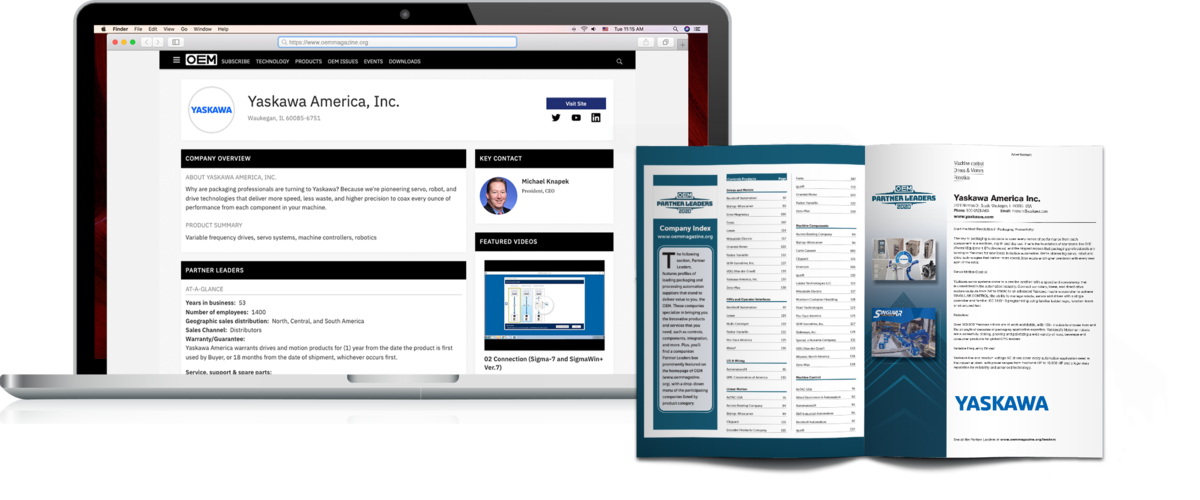 Join our signature supplier branding program offering unparalleled print and online opportunities.
Print and Web Advertiser Benefits:
Print
Company Profile in the Spring Issue

Detailed, full-page profile on your company, including company logo
PDF of your profile can be downloaded for your own promotions
Web
Company name on OEM Home Page

Have your company name displayed on the home page of oemmagazine.org via an expandable category box that links directly to your profile



Contextually Triggered

Permanent company named link with a pop-up data card displayed prominently on category pages and articles that correspond to your product category.
Data card contains your logo, photo of key contact (e.g., CEO or VP/Sales & Marketing), editor-written enticement copy, a link to your profile and a link to your website.



Enhanced Company Profile on OEMmagazine.org
Permanent company name on the OEM Partners Leaders home page.

Links directly to your profile
Qualifications:
To participate, advertisers must run at least one page (or equivalent in fractionals) in OEM and schedule their first insertion in the spring issue.
---
The OEM Brand Operations Manager will contact you with further instructions.