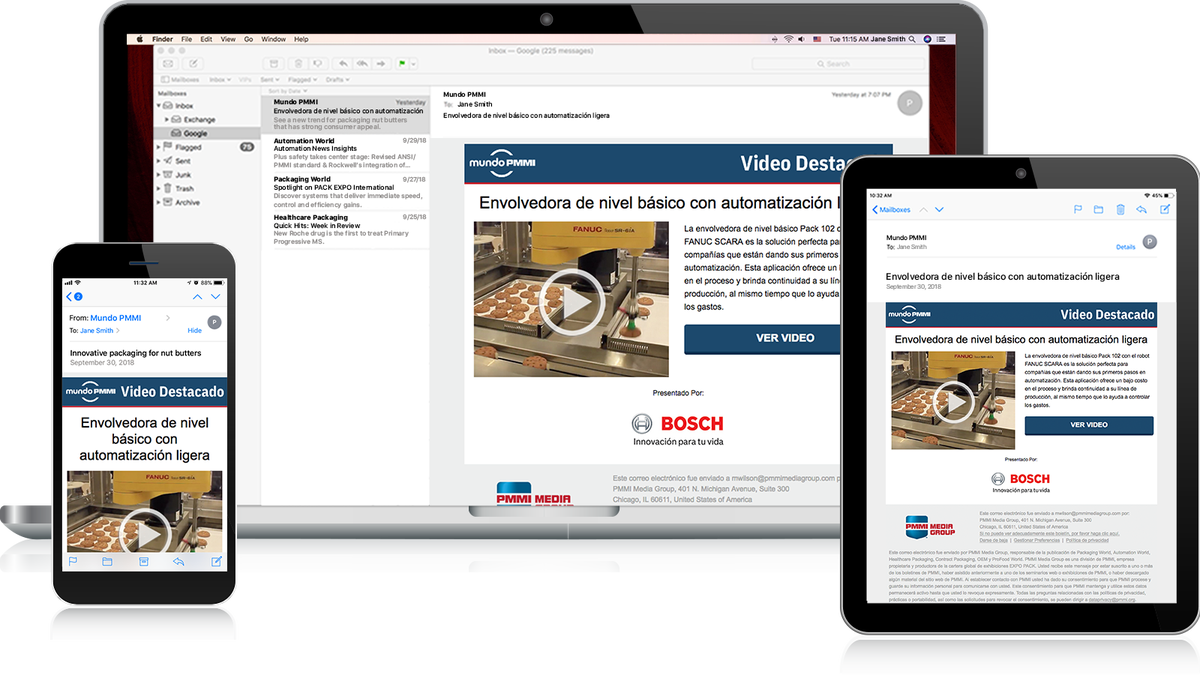 Our eblast templates accommodate videos and white papers and offer third party credibility with Mundo PMMI branding. Connect with customers and prospects via a dedicated message to our e-database.
Plus, our specialty eblast templates accommodate podcast, cobranded newsletter, supplied HTMLs and multi-video layouts.
Use a variety of types of content for lead generation
Receive instant lead-generation
Leads are exclusively yours
Educational content makes a great call-to-action item
Ask your sales rep how you can upgrade your e-blast
Custom Question (Ask one custom question on any e-mail deployment)
See gallery for the variety of eblasts offered.
---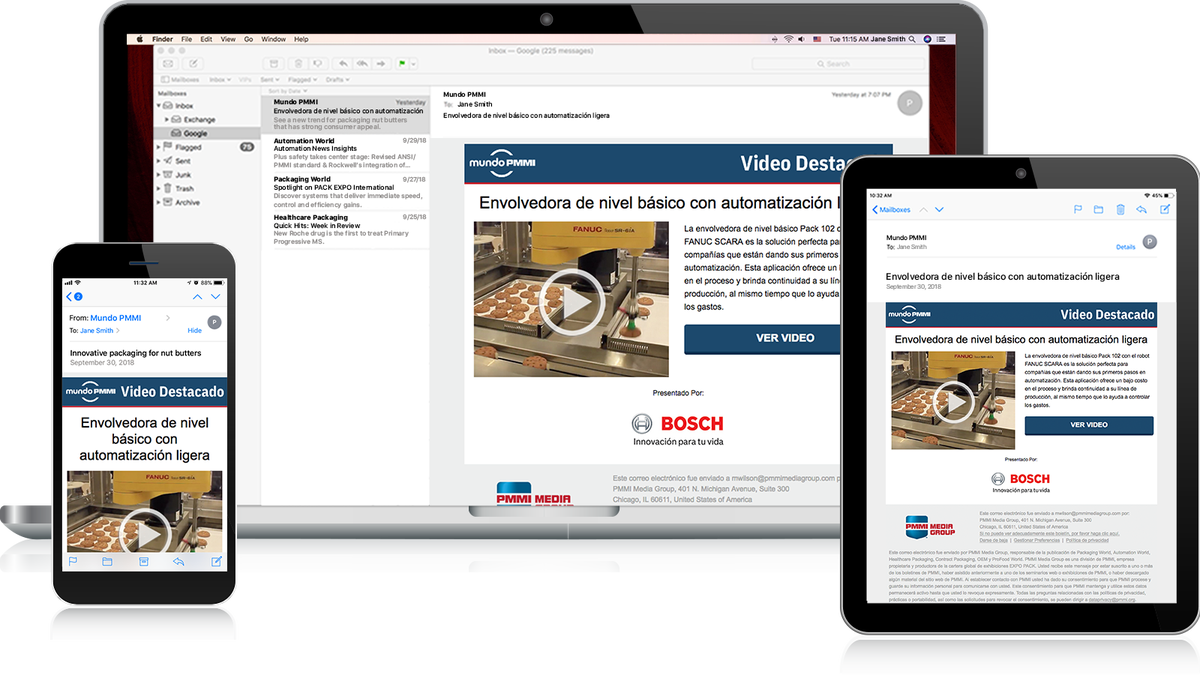 Nuestras plantillas de correo electrónico masivo admiten videos y documentos técnicos, y ofrecen credibilidad de terceros con la marca PMMI Media Group. Conéctese con clientes y prospectos a través de un mensaje dedicado a nuestra base de datos electrónica.
Además, nuestras plantillas especializadas para correos electrónicos masivos admiten podcasts, boletines co-marca, HTML suministrados y diseños con múltiples videos.
Utilice una variedad de tipos de contenido para la generación de leads
Reciba generación instantánea de leads
Los leads son exclusivamente suyos
El contenido educativo es un excelente llamado a la acción
Pregúntele a su representante de ventas cómo puede mejorar su correo electrónico masivo
Extensión
Pregunta personalizada (Haga una pregunta personalizada sobre cualquier envío por correo electrónico)
Consulte la galería para ver la variedad de correos electrónicos masivos ofrecidos.
Nota: Debido a la directiva de privacidad mexicana (similar al GDPR), la publicidad en el boletín electrónico no incluye clientes potenciales a menos que solicite clientes potenciales basados en permisos. No hay ningún cargo adicional, pero básicamente intercambia alcance por información de contacto.
---
Sales Reps Should Keep the Following in Mind:
Sales Collateral
Mundo PMMI Brochure en Español
Additional Information
Reservations:
created over a month before the mailing date - 14 calendar days
created less than a month before the mailing date - 4 calendar days
created less than 2 weeks before mailing date – 48 hours