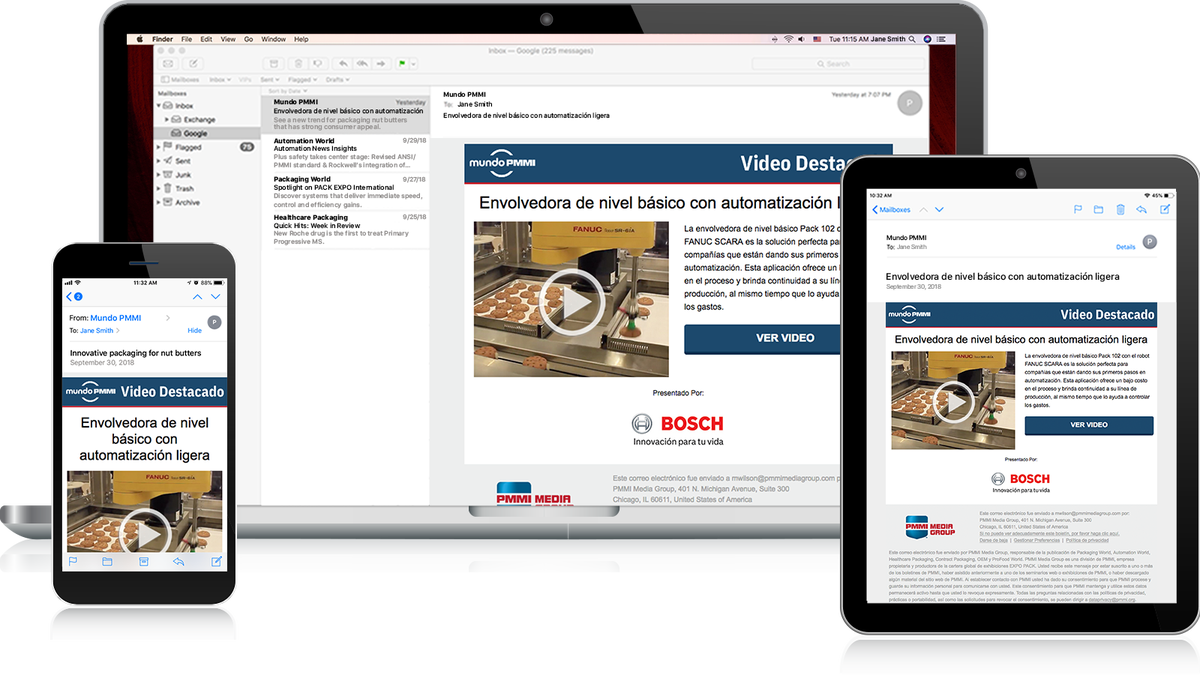 Reach the PMMI Mundo database year-round by direct e-blast. Four different varieties to choose from:
Distribution: 40k
---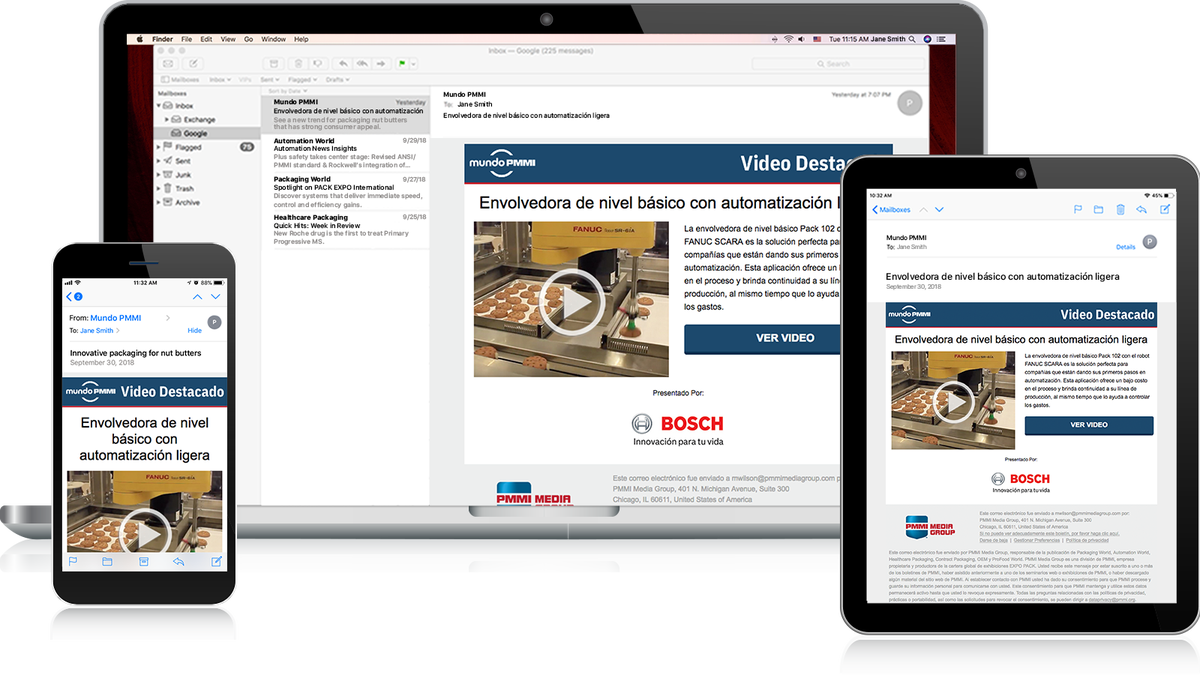 Acceda a la base de datos de PMMI Mundo durante todo el año mediante e-blast directo. Cuatro variedades diferentes para elegir:
Distribución: 40k
Nota: Debido a la directiva de privacidad mexicana (similar al GDPR), la publicidad en el boletín electrónico no incluye clientes potenciales a menos que solicite clientes potenciales basados en permisos. No hay ningún cargo adicional, pero básicamente intercambia alcance por información de contacto.
---
Sales Reps Should Keep the Following in Mind:
Sales Collateral
Mundo PMMI Brochure en Español
Additional Information
Reservations:
created over a month before the mailing date - 14 calendar days
created less than a month before the mailing date - 4 calendar days
created less than 2 weeks before mailing date – 48 hours