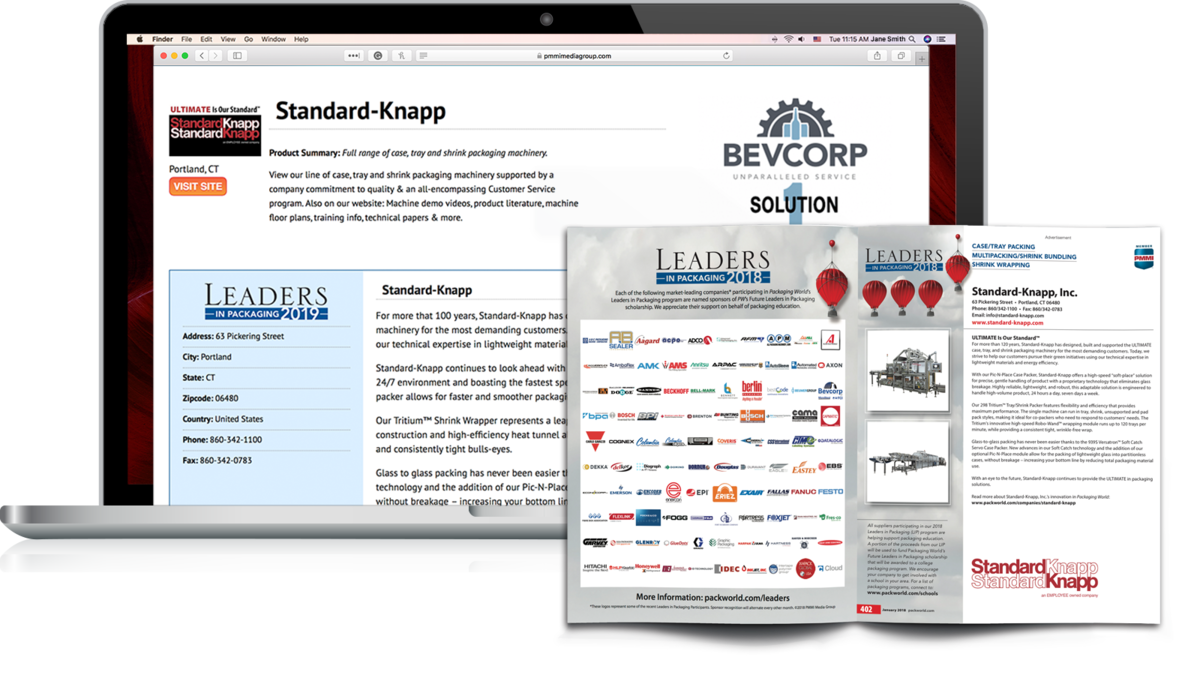 Leaders in Packaging offers unparalleled print and online branding. Receive prominent, year-round exposure on Packworld.com and in Packaging World.
Comprehensive year-round exposure in print and on our website
Print
Full-page profile in the January issue

Logo branding every other issue throughout the year
Online – receive the following coverage for an entire year
Listed in up to three categories on the home page of the most trafficked site in packaging

YouTube Amplify - automatic feed from your YouTube channel

links to up to four products – SEO value (Google sees us as an authoritative site)

Contextually triggered listings - All articles in your category(ies) will prominently feature your company (and data card) in the LIP box. Your company displays even when the article is about a competitor

Receive an online profile can contain even more information than print

Reports a couple times a year on views and clicks to your profile

Named as a supporter of the Future Leaders in Packaging scholarship in Packaging World, on Packworld.com and distributed nationally.
YouTube Amplify included at no extra charge:
YouTube widget embedded right in your pop-up data card

All articles on your company will feature a widget with your YouTube channel

Your YouTube videos flow right onto your online profile page on our site

Always self-updating – you don't have to do a thing, just add a video to your channel
Qualification criteria
Purchase equivalent of two full-page ads (or the equivalent in fractionals) that can run at any time during the year with the first insertion starting in the January issue.
---
Sales Reps Should Keep the Following in Mind:
Additional Information
The Packaging World Brand Operations Manager will contact you with further instructions.