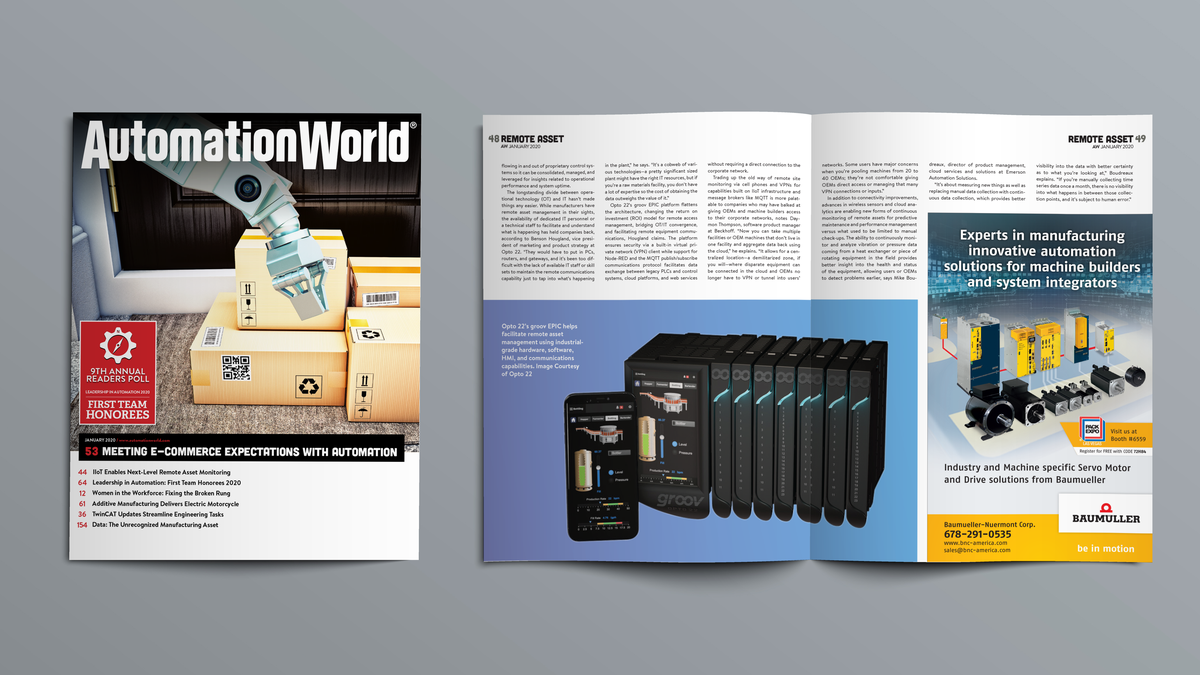 Automation World is the leading media brand for reaching today's industrial automation professional.
Connect with executive management, operations, engineering, and IT professionals in discrete and batch manufacturing and the process industries. Our knowledgeable and unbiased editorial coverage focuses on successful implementations of automation. We keep our readers informed about products, technologies and strategies for process, batch and discrete control; software; safety; and the management of assets, information and energy. Our acclaimed coverage of "the how and why of manufacturing automation" offers a wealth of options for increasing your brand awareness and generating leads.
There are significant supply chain issues in the paper market, please see our billing policy for an update on terms for print cancellations.
---