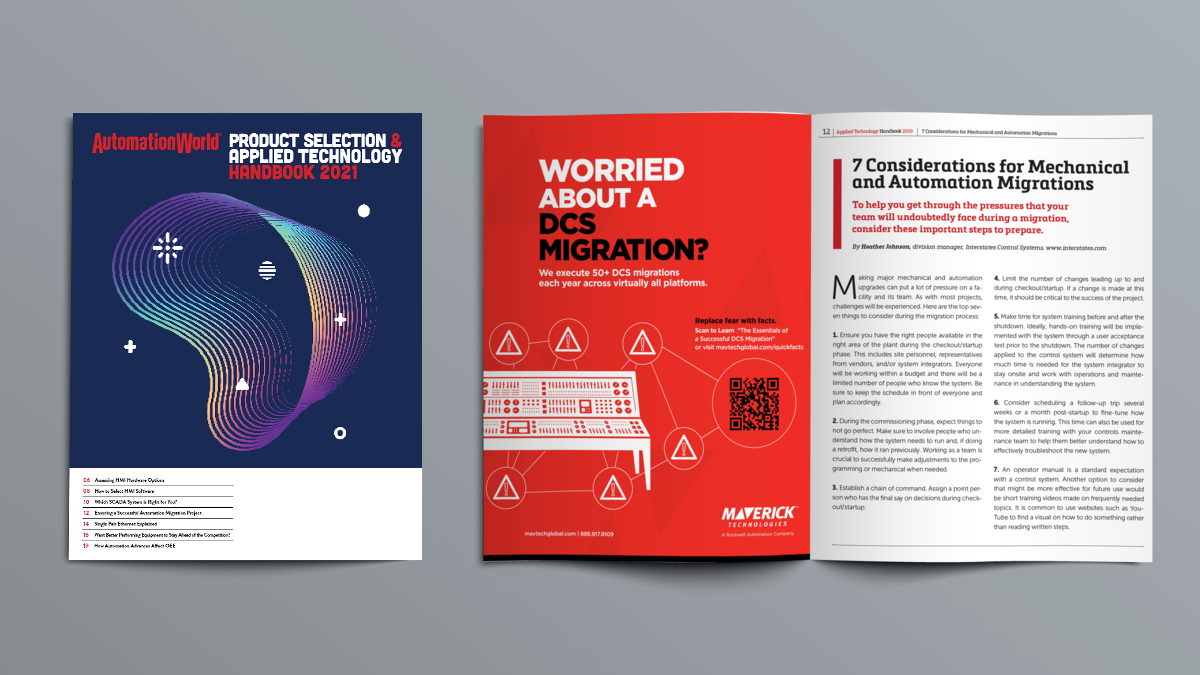 Automation World's handbooks offer an effective way to promote your market leadership adjacent related, high-quality content.
AW's Product Selection and Applied Technology Handbook features content from AW editors including best practices, tips, trends and pitfalls to avoid for a variety of automation projects.
As an advertiser, here is how your company will benefit:
Your ad appears adjacent an article that features a topic, product or market segment you choose from our curated list of options.
Alternatively, advertisers may contribute their own content, subject to review.
The Handbook is printed and mailed to 30,000 qualified automation professionals.
The digital edition is pushed out to AW's e-database.
Receive contact information of the individuals who download the digital Handbook.
There are significant supply chain issues in the paper market, please see our billing policy for an update on terms for print cancellations.
---