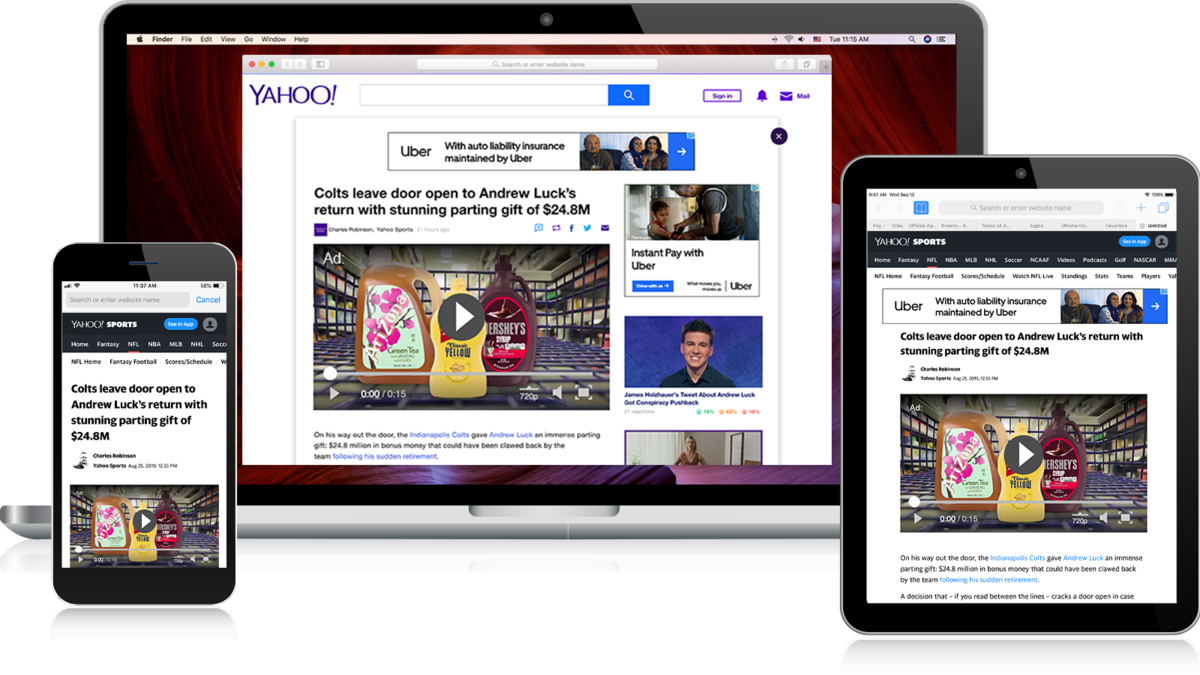 Do you have video that you can edit down to a 15-second clip?
Target a specific audience segment from our database as they watch videos on over 100,000 brand-safe websites. Imagine someone in your target audience (in our database) going to Weather.com to watch a weather video and the first 15 seconds is a commercial from you.
We will provide total campaign managment from start to finish including reporting after completion.
Campaigns generally run over a period of months

Expect to see a completion rate of 40-50%

Purchase as a stand-alone product or as part of a multi-touch package

Recommended over static online display ads

Report includes:

Impressions
Audience Reach
Total Clicks
Video Completion Rate
For an additional fee, we will edit your video for you
---