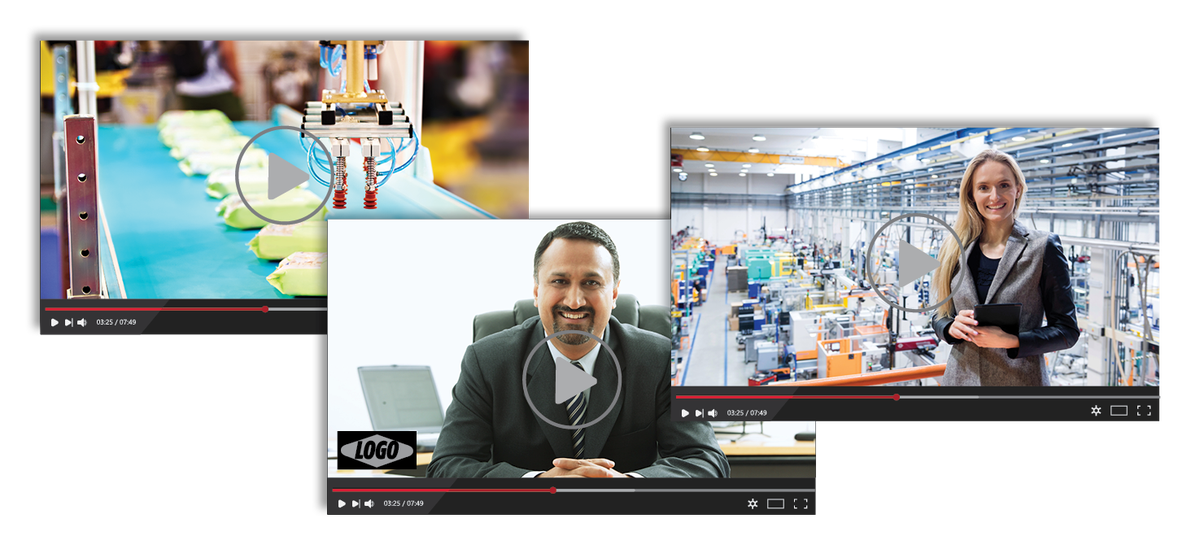 Video is the next-best substitute for when face-to-face promotion is no longer an option.
Our new Video Content Marketing campaigns are the perfect solution for creating engaging, high-definition (4K ) videos inexpensively and easily right from your smartphone, tablet or computer.
Use cases:
Virtual machine or product demo
Product launch video
Virtual company walkthrough
Ask an expert Q&A
Video press release
Customer testimonial
Key opinion leader video
Here's how it works:
Just download our app and install it on your smartphone or computer.
From there our "director" remotely controls the filming, starting and stopping as needed.
We can cue the speaker with teleprompters if desired.
We capture all the video, add your logo and any text treatments and mix down the final product.
You receive a 2- to 3-minute finished clip along with a 15-second social-media teaser version.
Choose from three different levels of promotion to our audience and receive video views, traffic to your website, and/or leads (depending on which package you purchase).
---
SALES REPS SHOULD KEEP THE FOLLOWING IN MIND:
While we provide some general and generic guidance for each of the use cases indicated on the overview tab, the customer has to have a pretty firm idea of what message they want to get across.
To keep the price as low as possible, this product does not include editorial consulting time, scripting, or custom content marketing strategy beyond the initial 30-minute brainstorming session.