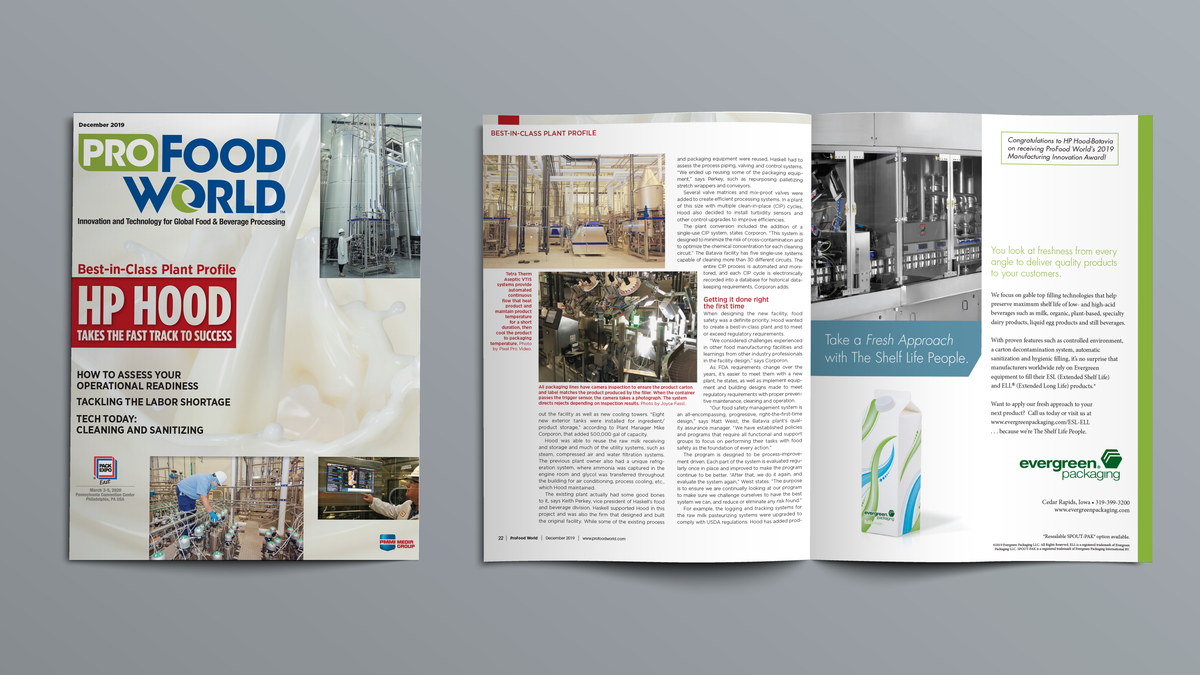 Food manufacturing professionals now have a new resource for keeping on top of the most relevant industry news and developments: ProFood World meets the expanding information needs of manufacturing, engineering, operation and supply chain/logistics executives in the global food and beverage processing industry. Reach your customers and prospects as they read timely, original, and engaging content.
There are significant supply chain issues in the paper market, please see our billing policy for an update on terms for print cancellations.
---
Audience Details
Premium Placements Inventory 2023
CPG start-ups and other newcomers to industry can now see your ad sooner in ProFood World and our other print PMMI Media Group publications. We're dedicating a portion of our circulation to a dynamic group of contacts called Active Audience. This innovative approach to print magazine circulation will put your message in front of new buyers without the delay of the traditional controlled circulation process. Active Audience is powered by our new Audience Data Studio, which proactively locates high-value contacts as they enter the market.
WHAT IS ACTIVE AUDIENCE?
A dynamic segment of our circulation, continuously updated and comprising up to 30% of our magazine mailing list. The balance of our subscribers will remain traditional qualified, "direct request."


PACK EXPO and ProFood Tech attendees. These engaged end-users will see your products immediately, as we begin to convert them to direct request subscribers.


Professionals in "hot" market segments. We'll get your products in front of industry newcomers, when they most need your solutions.


Verified end-users. We use our proprietary algorithm to scrub our lists, and ensure your message is reaching the right people.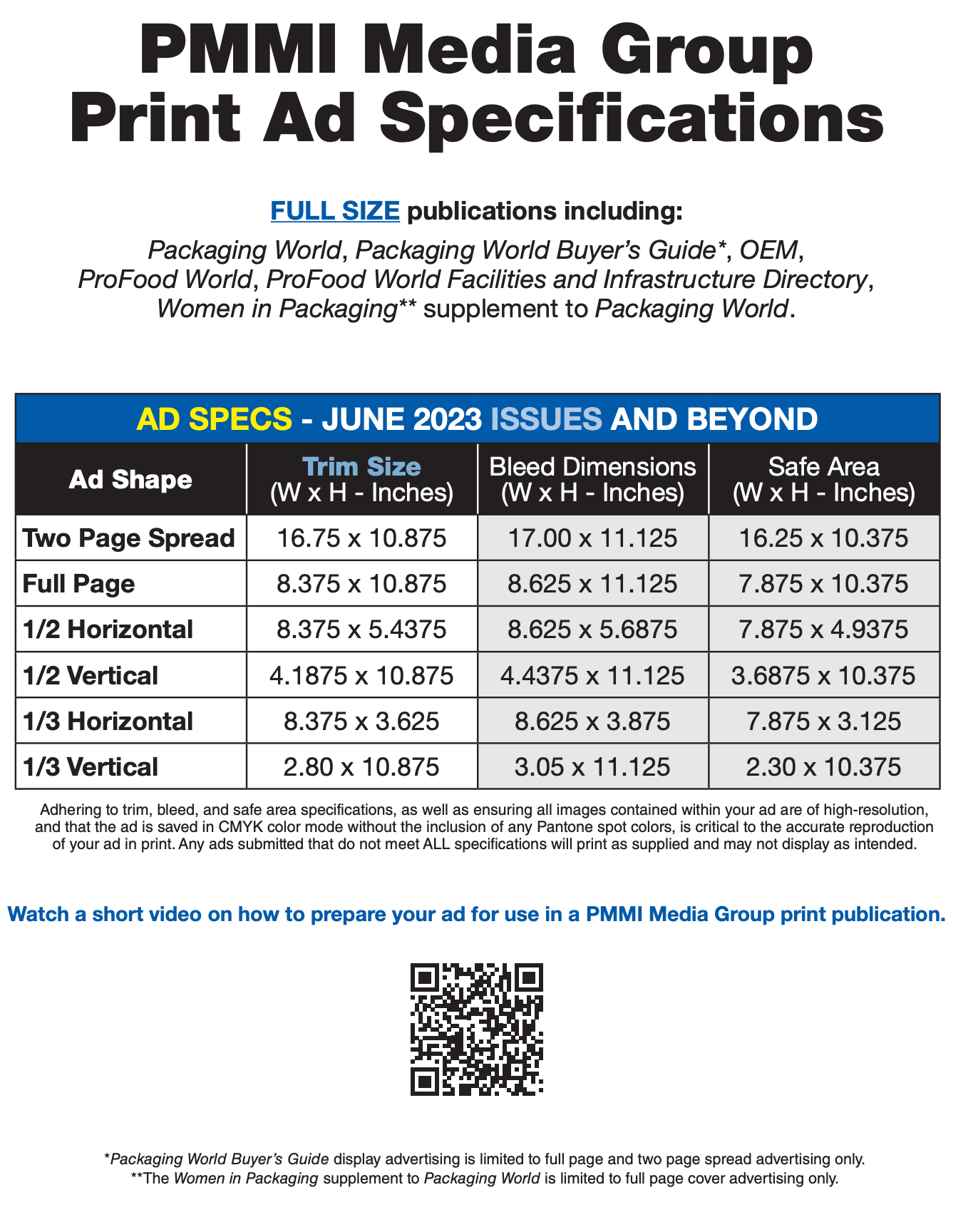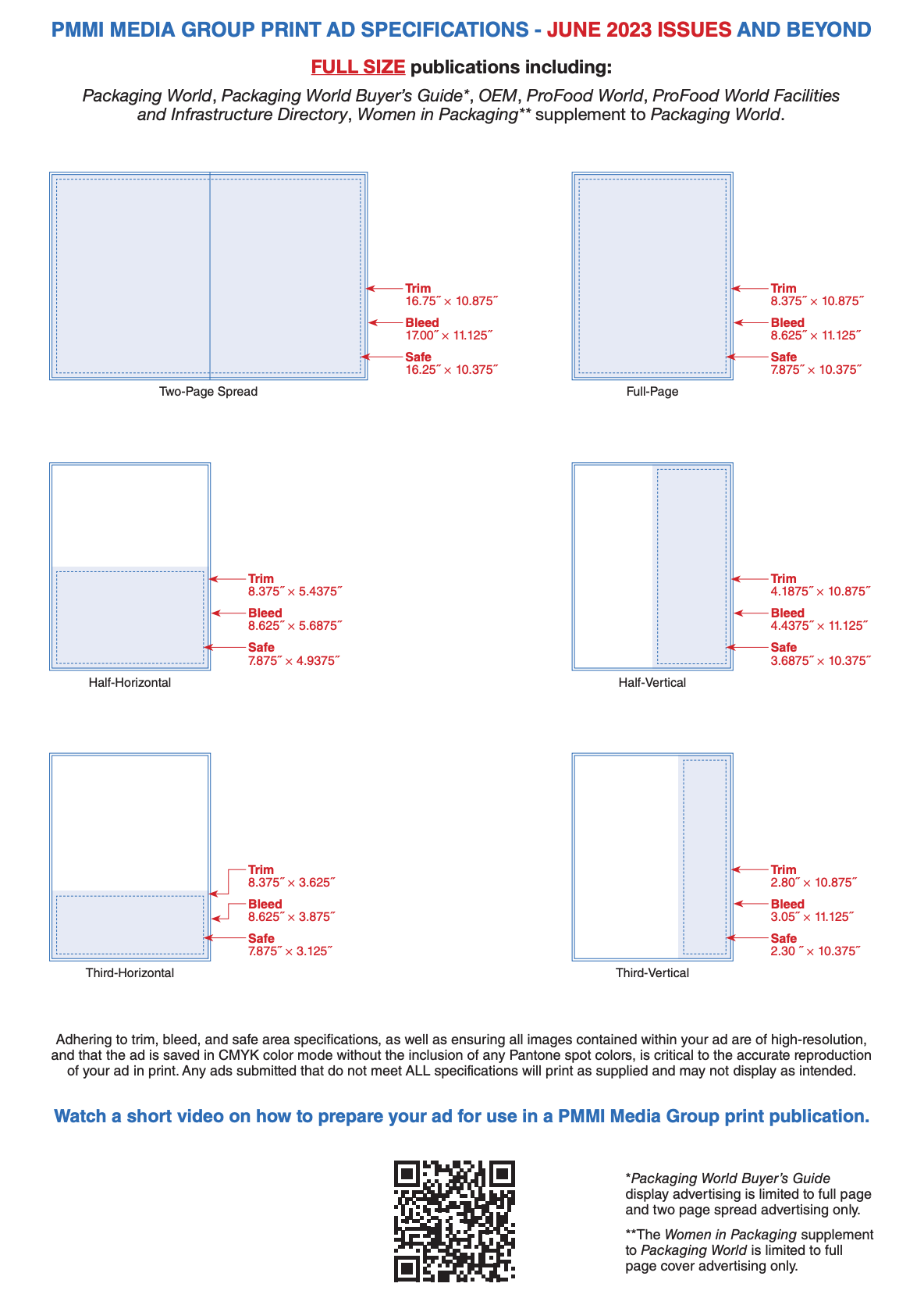 AD SUBMISSION GUIDELINES
Submit your ad via our online ad portal, Send My Ad. We will set you up with a Send My Ad profile so you can easily submit your ad(s) through a direct materials upload link.
Contact Information:
Advertising production questions can be directed to Lara Krieger, Senior Print Operations Manager at 1-312-205-7924 or Lkrieger@pmmimediagroup.com