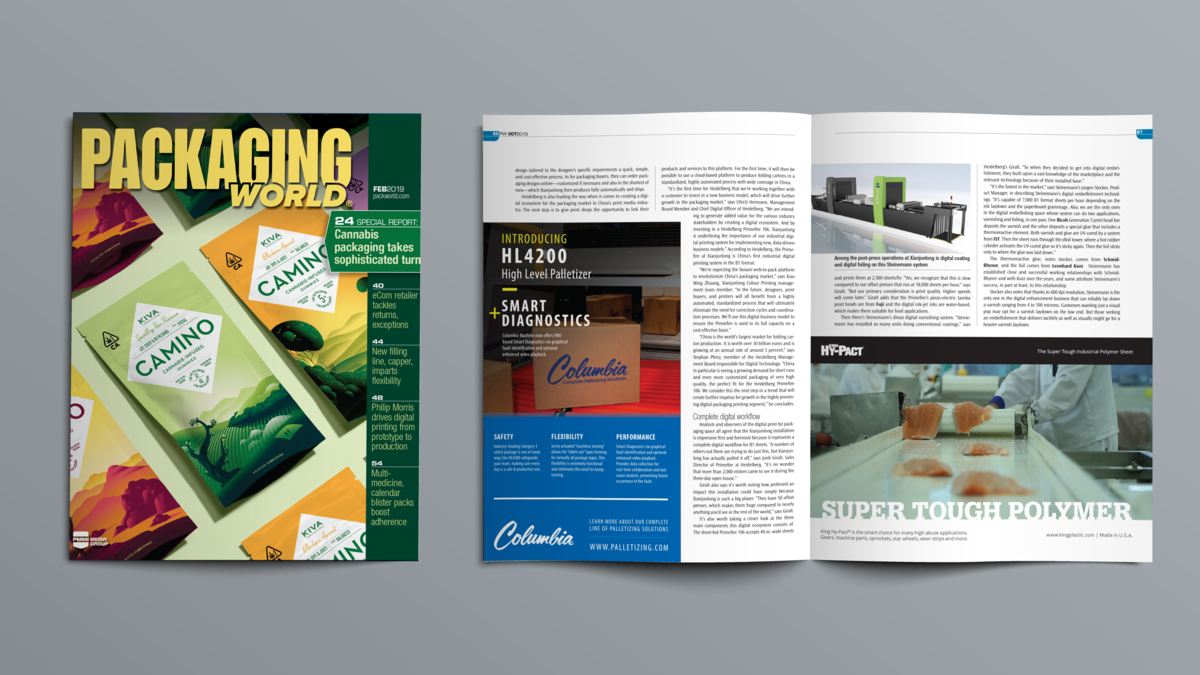 Packaging World is the leading media brand for reaching packaging professionals.
The most experienced journalists in packaging and unparalleled reach into the marketplace have made Packaging World the number one media choice of companies who sell to the $200+ billion U.S. packaging industry.
Each month, we deliver a total reach of over 400,000 professionals, across our magazine, website, email and social media channels. We offer exposure for marketers via print and digital ad products, reaching professionals in food, beverage, pharmaceuticals, consumer products and all package-using industries.
2021 Distribution: 48,000
---
Sales reps should keep the following in mind
Active Audience
We're dedicating a portion of our circulation to a dynamic group of contacts called Active Audience. This innovative approach to print magazine circulation will put your message in front of new buyers without the delay of the traditional controlled circulation process. Active Audience is powered by our new Audience Data Studio, which proactively locates high-value contacts as they enter the market.
A dynamic segment of our circulation, continuously updated and comprising up to 30% of our magazine mailing list. The balance of our subscribers will remain traditional qualified, "direct request."


New PACK EXPO attendees. These engaged end-users will see your products immediately, as we begin to convert them to direct request subscribers.


Professionals in "hot" market segments. We'll get your products in front of industry newcomers like e-commerce, cannabis, craft brewers and more, when they most need your solutions.


Verified end-users. We use our proprietary algorithm to scrub our lists, and ensure your message is reaching the right people.