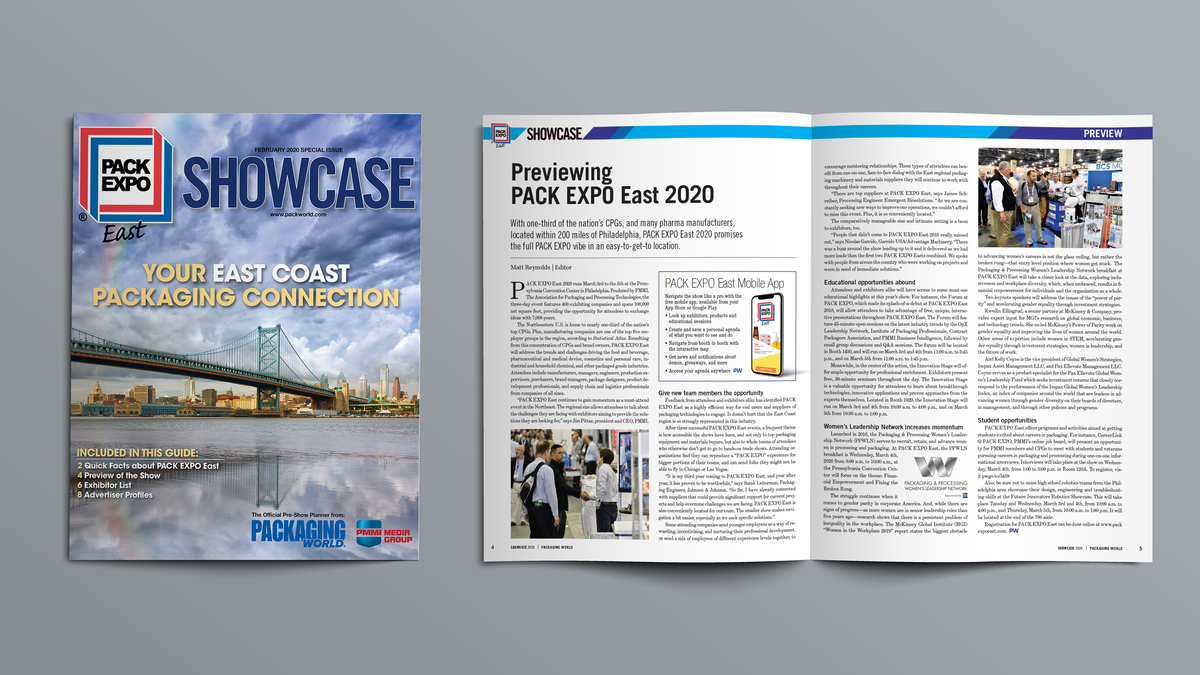 PW's PACK EXPO East Showcase offers excellent exposure for your company before, during and after PMMI's east coast event. Packed with essential show information and distributed with Packaging World's February issue, the SHOWCASE will include an exhibitor list, conference information and company profiles.
Mailed to 15,000 Packaging World subscribers and pre-registrants (with the February issue of Packaging World).


BONUS DISTRIBUTION at PACK EXPO East in Philadelphia


55,000 professionals on PW's e-database will receive the digital edition


74,000+ Web visitors each month can access the Showcase, which will be posted on Packworld.com via the February issue.
There are significant supply chain issues in the paper market, please see our billing policy for an update on terms for print cancellations.
---