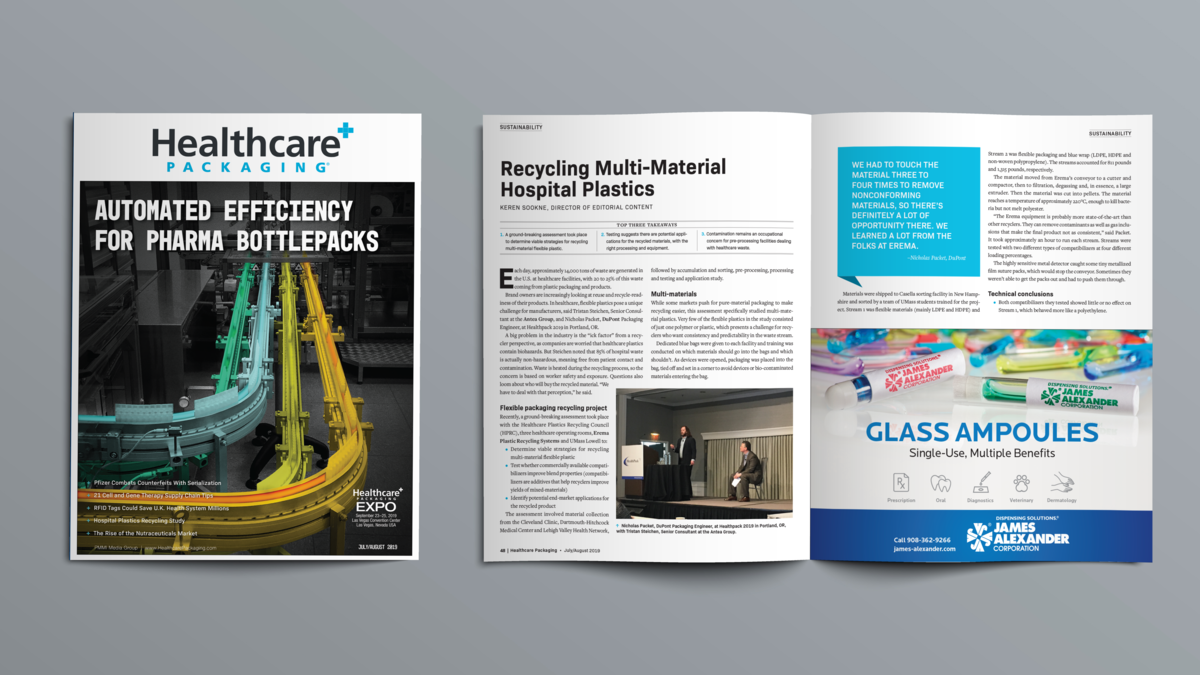 Healthcare Packaging is the industry's leading source of information about packaging and logistics for pharmaceuticals, biologics, medical devices, and nutraceuticals.
If your company supplies professionals who use packaging machinery and materials in the production of pharmaceuticals, biologics, nutraceuticals or medical devices, Healthcare Packaging will reach your customers and prospects in the life sciences market. Our acclaimed print magazine, website, playbooks and newsletters address the needs and interests of healthcare packaging and logistics professionals.
There are significant supply chain issues in the paper market, please see our billing policy for an update on terms for print cancellations.
---