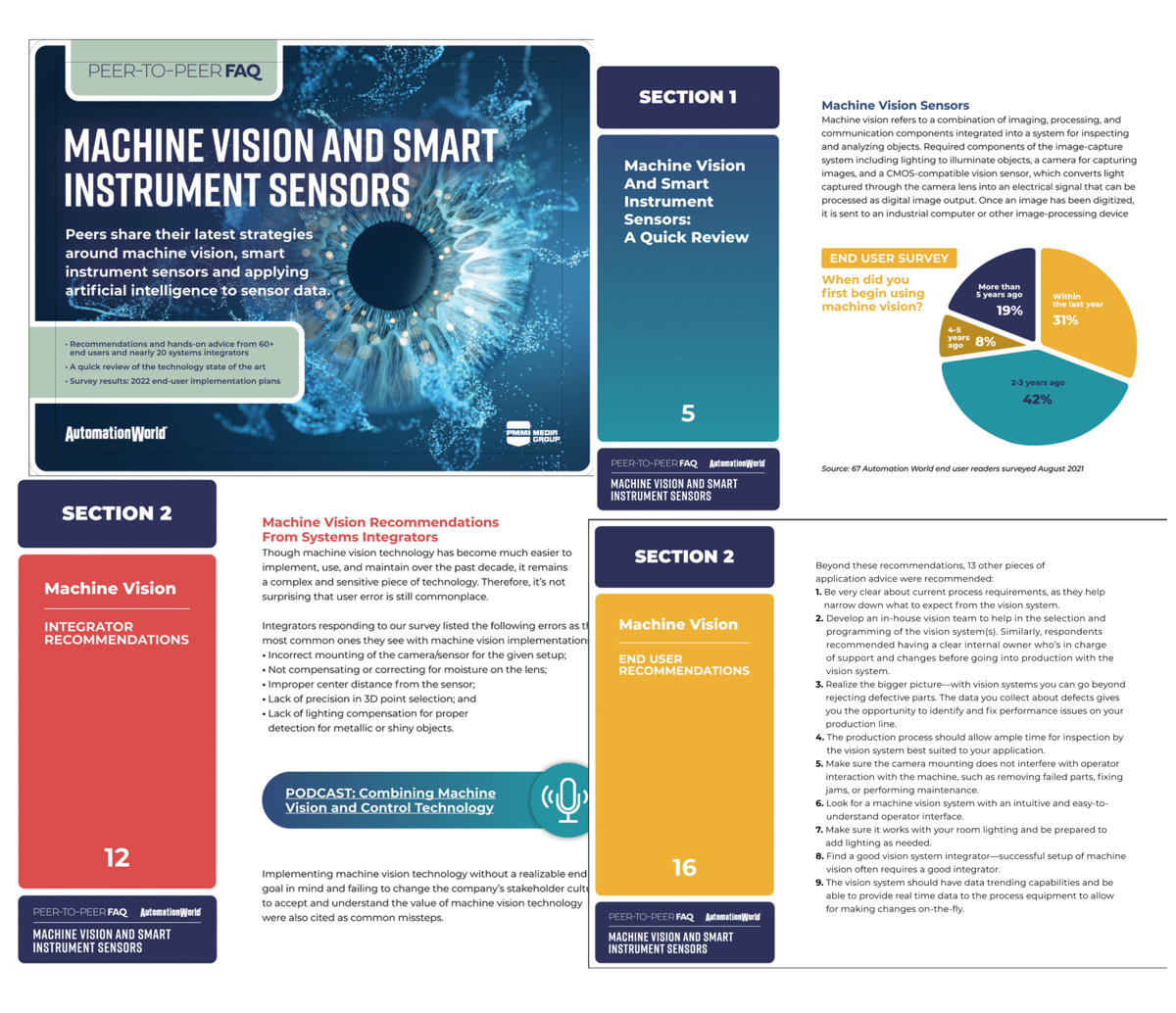 Reach automation professionals and receive guaranteed leads
Automation World's new Peer-to-Peer FAQ ebook combines insights directly from automation professionals. Your ad could be seen alongside comprehensive information focusing on explaining the most common and trending technologies in the world of industrial automation with this exclusive sponsorship opportunity.
The advertiser will reach the entire Automation World e-database audience through:
One full page ad
Four product images
Logo on the cover page and "Download" landing page
Promoted through:
Automation World magazine
Automationworld.com
Automation World newsletters
Audience size: 43k
Individuals who download the Playbook will be asked to provide the following:
Name
Job Title
Company
Email
State
Country
Tenative Digital Release Schedule:
Feb - Sensors - SOLD OUT
June - Sensors - SOLD OUT
July - Robotics - SOLD OUT
August - Cybersecurity - SOLD OUT
Oct - Big Data - ONLY 2 SPOTS LEFT
Nov - Robotics - SOLD OUT
Decemeber - Cybersecurity
Feb 2023 - Big Data
---
SALES REPS SHOULD KEEP THE FOLLOWING IN MIND:
REMINDER: Anything outside of the regular specs (see specs tab) needs to be approved by Alicia Pettigrew before being offered to the customer. This includes extra images and customer articles.
Vector company Logo
Full page ad (horizontal letter format, 11 by 8.5 inches)
High resolution images (exclusive gets 4, multi get 1 per sponsor)
For multi-sponsor FAQs: If ad materials are not received by the materials deadline, your ad will not be included in the book. However, you will still receive all leads associated with the playbook.