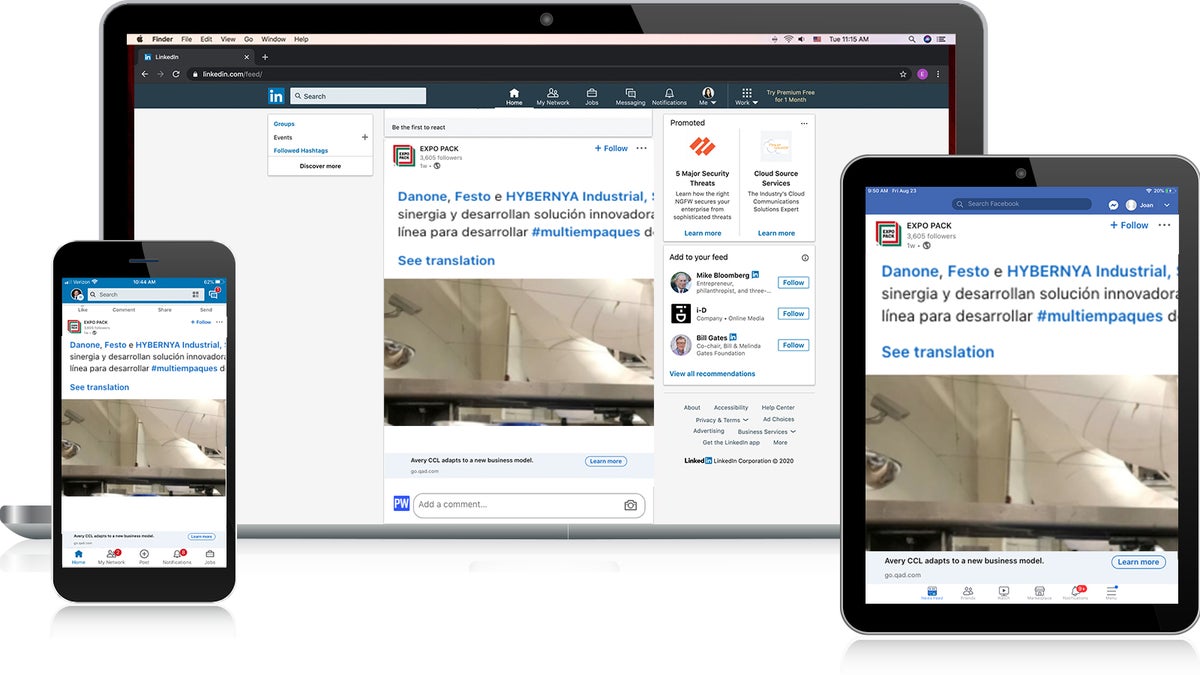 Reach EXPO PACK pre-registrants through LinkedIn
Build awareness for your exhibit among pre-registered attendees as they browse their LinkedIn feeds via LinkedIn Sponsored posts.
Target pre-registered attendees right in their LinkedIn feed (in Spanish)

One of the most cost-effective ways to drive pre-show awareness digitally

Limited to 4 sponsors per week - options include:

3 weeks from the start of the show
2 weeks from the start of the show
1 week from the start of the show
Week of the show

Provide a minimum of 2 sets of creatives per sponsor

Extremely limited inventory available
---
Please submit the items indicated below.
** Minimum of 2 full sets of creative (can accept up to 4)
Additional creative allows for your ad to be served more frequently
Materials are due 7 days before the start date of your campaign.
Image - File Type .jpg or .png; Resolution 1080x1080; Ratio 1.91:1 to 1:1 (A)

Avoid images with text (text must compose less than 20% of the image)

Optimize attention with simple composition, bold color and appropriate cropping.

Convey relevance

Logo/branding needs to be visible

Message - should include no more than 125 characters (including spaces) (B)

Headline - should be no more than 25 characters (C)

Landing Page URL
**Our specs for text word count are strict so that we can accommodate all LinkedIn placements, whether it's in the main feed on a desktop or in a mobile banner.