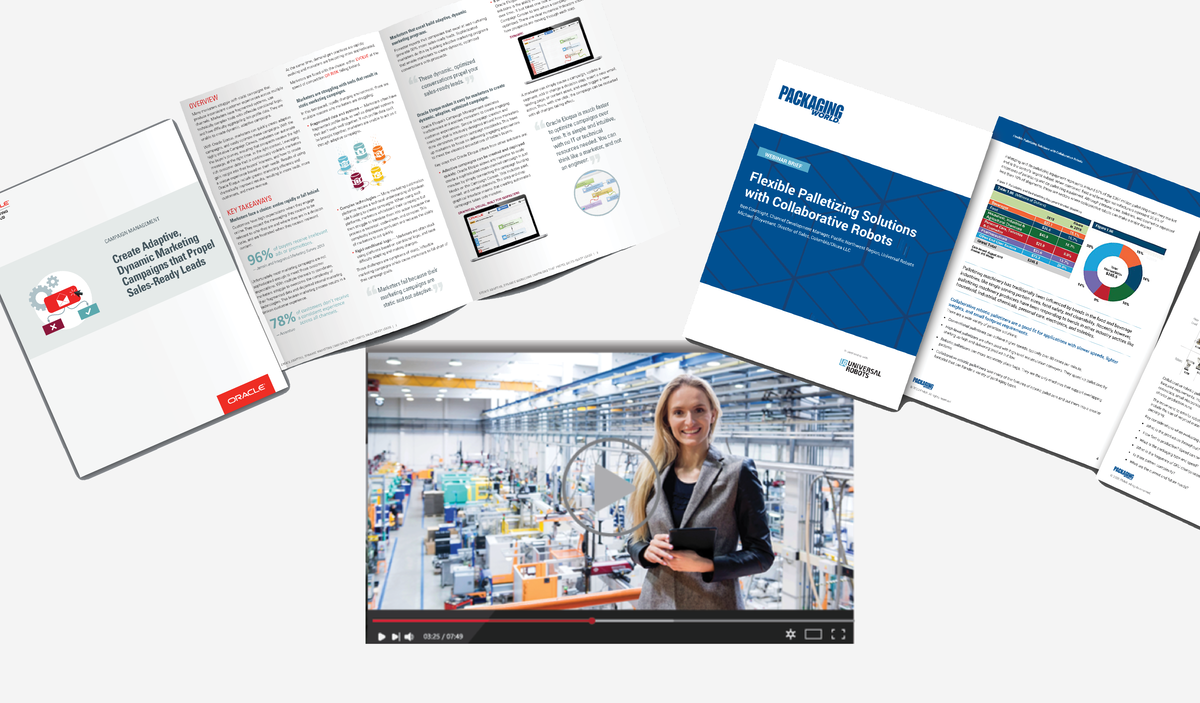 From videos to case studies, PMMI Media Group can help with your content creation.
Video Creation
We'll help you create engaging, high-definition (4K ) videos inexpensively and easily right from your smartphone, tablet or computer. Use cases:
Virtual machine or product demo
Product launch video
Virtual company walkthrough
Ask an expert Q&A
Video press release
Customer testimonial
Key opinion leader video
How it works.
Just download our app and install it on your smartphone or computer
From there our "director" remotely controls the filming, starting and stopping as needed
We can cue the speaker with teleprompts if desired
We capture all the video, add your logo and any text treatments and mix down the final product
You receive a 2- to 3-minute finished clip along with a 15-second social-media teaser version
Case Study Creation
Concise, visually compelling Case Studies describe how your solutions are being deployed. PMMI Media Group's Case Studies are created in partnership with BullsEye Resources, a content creator specializing in high-quality summaries, case studies and other content assets.
How it works.
Simply identify one of your customers as a basis for the Case Study
We interview your customer OR someone from your company with knowledge of the application
The company can be named or remain anonymous
Webinar Brief Creation
Whether your company is planning to do a webinar with us or host one of your own, you can still get a webinar brief either way! Let our content team take the recording of your webinar and turn it into a well-written PDF summary that you can continue to use as content moving forward.
How it works.
You host your own webinar or run one through PMMI Media Group
Webinar recording along with any notes or other items to be included in white paper are sent to us
Our content marketing team creates an attractive 3 to 7 page PDF white paper from the webinar (see gallery for sample white papers)
Feel free to send us any images you want to incorporate into the white paper - no extra charge!
That white paper can be used as a content marketing asset in a variety of different campaigns
3D Machine Tours
How it works:
A photographer will come to your plant to shoot every angle of your machine(s)
We will put the finished image/tour together and provide a URL that can be plugged into any channel you wish to promote it (your website, email, social, etc.)
No work is needed from you other than letting the photographer into your plant and showing them the machine
Banner Ad Design
How it works:
Let your sales rep know if you are interested, and one of our experts will work with you to create an attractive, eye-catching banner ad
---
SALES REPS SHOULD KEEP THE FOLLOWING IN MIND:
Video:
• 30-minute phone consult with our content marketing expert
• Up to 1 hour of filming time
• Up to 30 minutes of screen capture time
• Teleprompter assistance with remote coaching
• Editing services
• Finished video up to 3 minutes in length
•Additional social-friendly 15-second version
Case Study:
Product includes a max of 75 minutes of interview time but that can include multiple contacts such as someone at the advertiser and someone at the customer
How many interviewees? And/or how many interviews/length of interview? Only 1 or 2 will practically fit into 60 mins. But they can buy more time in 30-minute increments. Markup is $1,200 per 30 min additional (time is proxy for overall writing scope).
Can the advertiser submit their own photos and how many? Yes, we haven't defined a limit. I think it will self-limit.
Is stock art from us an option? Let's not promote stock art from us as an option, but I do think Bullseye may try to jazz the design up if there's literally zero art.
Webinar Brief:
Must stay about the webinar, cannot provide other content to include in the summary
One round of review