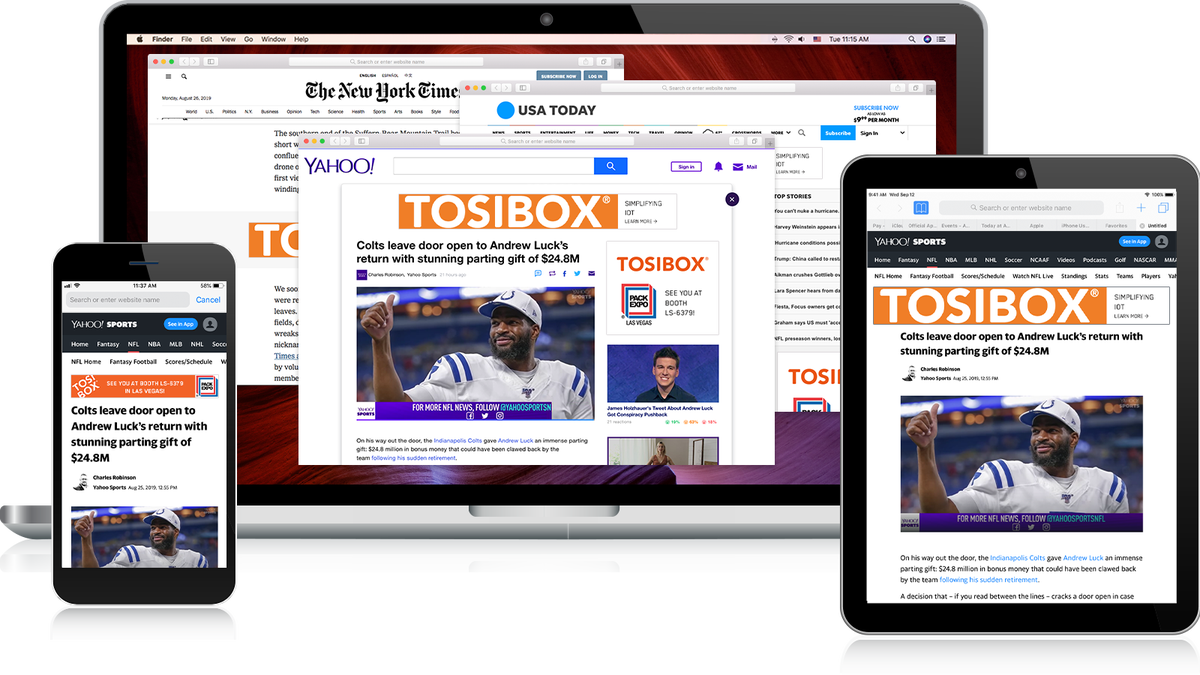 Online Display Advertising (across the web) works by targeting known qualified buyers as they browse across 100k brand-safe sites. These ads are triggered by WHO they are, not simply their online behavior or where they work.
Easy as...
Choose your audience
Provide your materials*
Get your results
*For an additional fee, we'll create your ads for you (You'll receive four IAB standard sizes)
How it works...
Campaigns typically run a few months to a year (you choose the run dates)
Continuously monitored and optimized by an elite team
Reporting...
Reporting is broken down into easy-to-read chunks

creative size, impressions, clicks, and CTR

Our average CTR for banner ads is 0.11%
---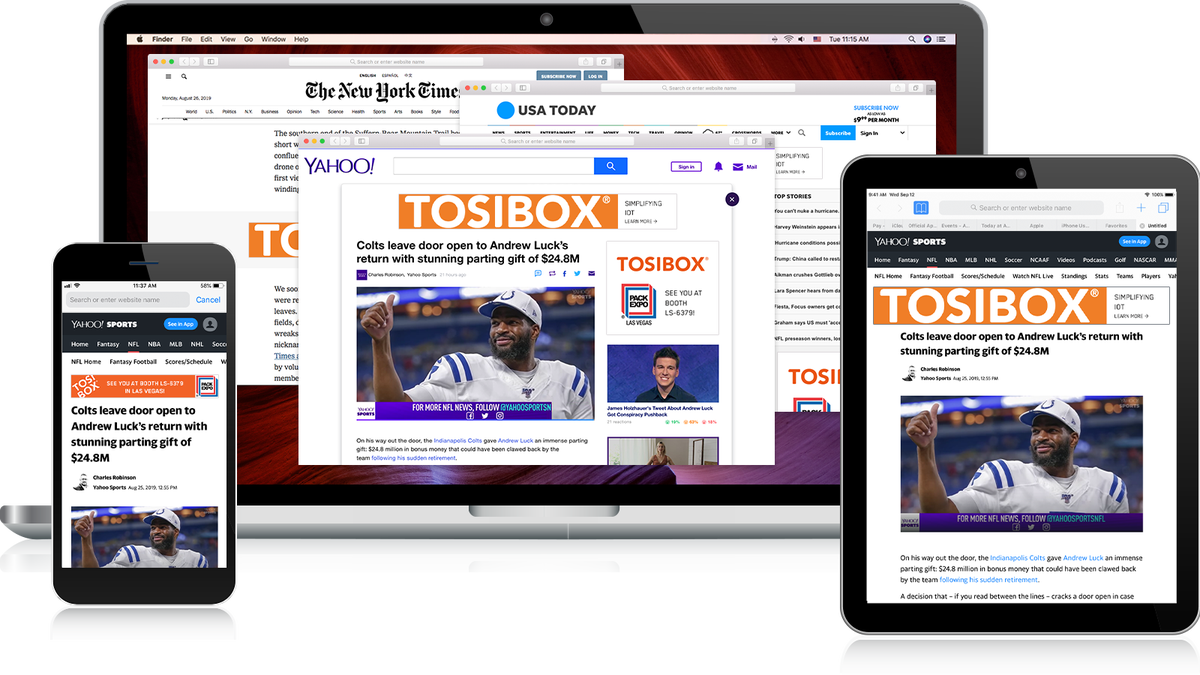 La publicidad gráfica en línea (en la web) funciona al dirigirse a compradores calificados conocidos mientras navegan por 100.000 sitios de marca seguros. Estos anuncios se activan por QUIENES son, no simplemente por su comportamiento en línea o dónde trabajan.
Tan fácil como...
Elija su audiencia
Proporcione sus materiales *
Obtenga sus resultados
* Por una tarifa adicional, crearemos sus anuncios por usted (recibirá cuatro tamaños estándar IAB)
Cómo funciona...
Las campañas suelen durar de unos meses a un año.
Supervisadas y optimizadas continuamente por un equipo élite
Informes...
Los informes se dividen en partes fáciles de leer.

tamaño del creativo, impresiones, clics y CTR

Nuestro CTR promedio para anuncios de cintilla (banner) es 0,11%
---
SALES REPS SHOULD KEEP THE FOLLOWING IN MIND:
Why can't we provide screenshots?
- These ads are serving on hundreds of thousands of sites
- You're NOT the targeted audience
- For clients that insist, we can offer mock screenshots where we "inject" the ad into a likely enviorment for a visual reference, but this is only a mock and not a live example.
Available inventory?
- Check PAN dashboard
- Check Regular PAN for PACK EXPO
Provide URL for banner click-through and the following four IAB standard banner sizes:
Note - logo/branding should be clearly visible on all sizes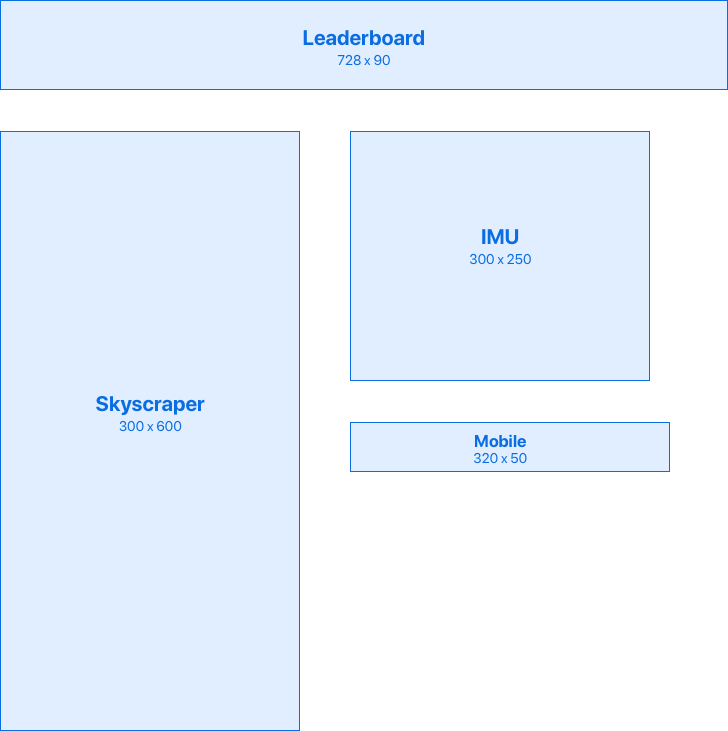 Formats accepted: jpg, png, gif or animated GIF – maximum 300KB.
We do not accept auto-initiated audio or videos, or expandable banners.