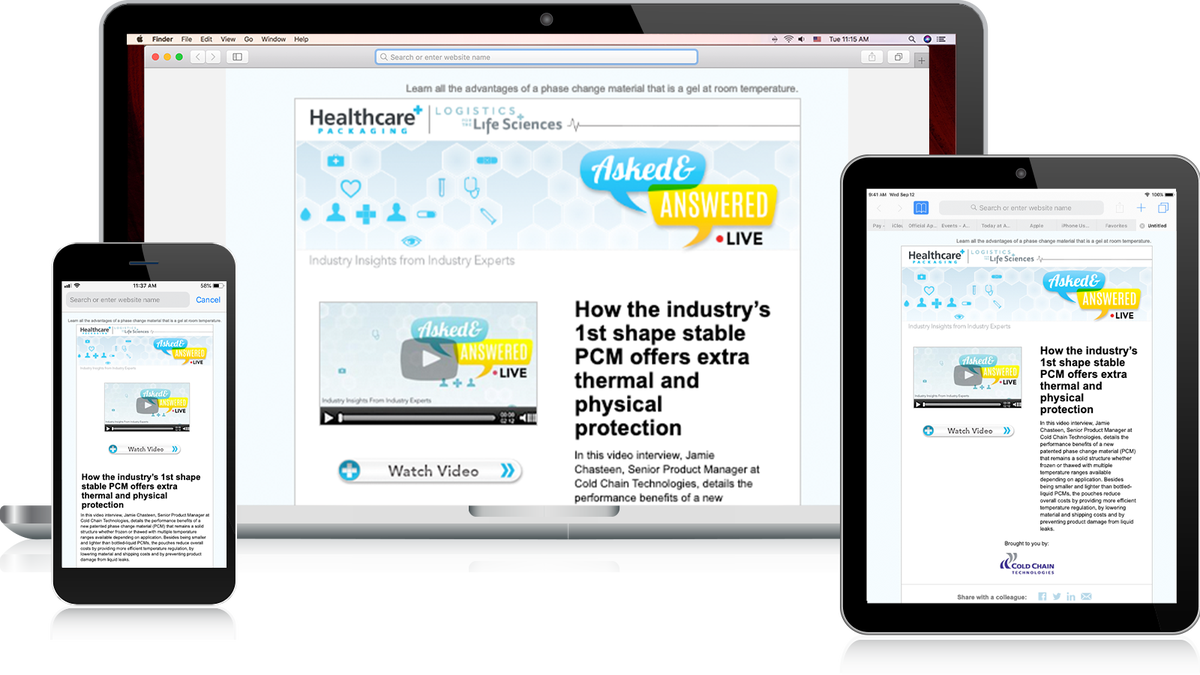 This is a great product for anyone who struggles with content.
Kick off phone call. Once your order has been received, one of our editors will schedule this 10 to 15-minute call that will be conducted with your subject-matter expert to explain your technology. Please send, in advance of your interview, background material on what you want to talk about, as well as the questions you'd like our editor to ask your expert.
Send in photos or video clips. Separately, we will be in touch to request images or video clips you want to be worked into the video podcast.
Our editor & video producer do the rest! Our video producer films a brief intro and then supplements your photos with carefully chosen images that help produce an artfully produced video consisting of moving still images or your video clips.
Editing & final product. Our editor and producer edit the whole piece down into a concise 3 to 5-minute video that your target audience will want to watch.
Specialized email. The video is sent out in a specialized email template to a targeted audience.
---