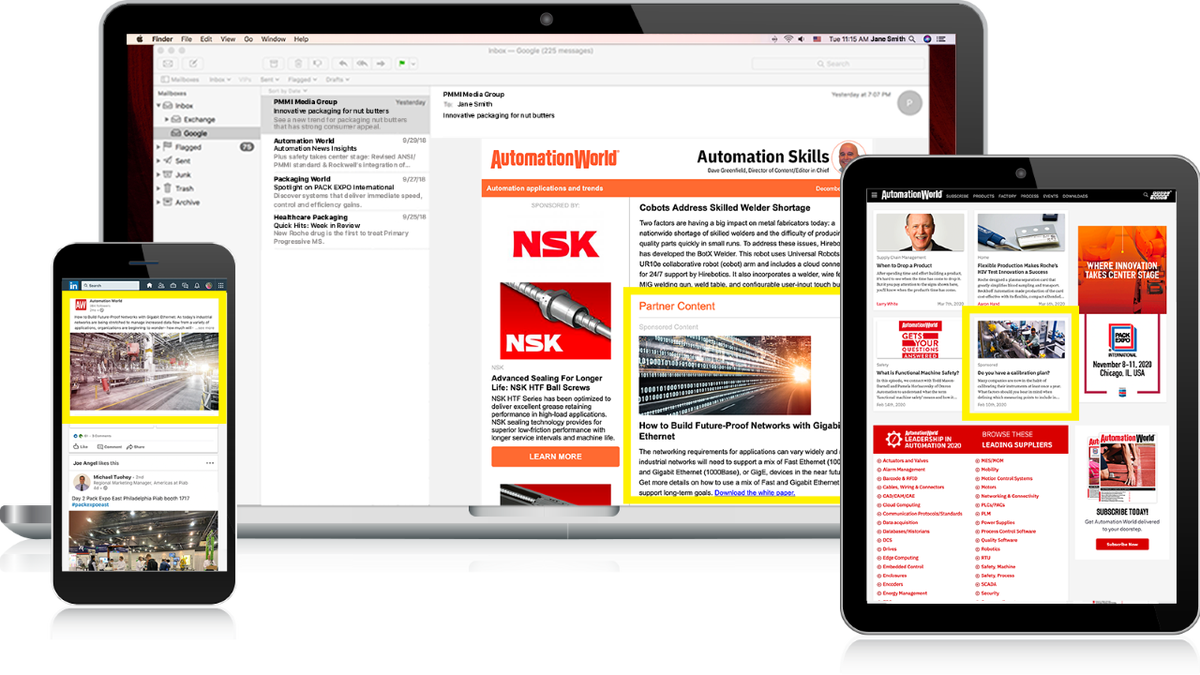 Want to reach the automation community on multiple channels and platforms?
Take advantage of this exclusive thought-leadership opportunity with the Syndicated Content package. Use this package to drive traffic to your content piece of choice. Promote your own copy or our editors at Automation World can help you.
Campaigns run for two months.
What's Included?
Sponsored content on Automationworld.com *

Priority location on home page
Ad runs for two months
81,000+ visitors monthly

Newsletter

Appear in one edition of either "Automation Skills", "News Insights", or "Product Insights" newsletters
Designated Syndicated Content section, at the end of the editorial section
38,000+ professionals

Social Media Channels

Your content will be posted on Automation World's Twitter, Facebook and LinkedIn to their followers.
Six total posts (Two on each platform)


AW Twitter - 31,700 followers
AW Facebook - 8,400 followers
AW LinkedIn - 1,090 followers

Sponsored Facebook Ad

Campaigns generally run 10-14 days
We will manage the campaign for you from start to finish
Targets the addressable Automation World database that we can match on Facebook

Native Ad across the Web

Ad runs for two months
100,000+ brand safe sites
50,000 impressions
*Automationworld.com component of this package is more than a regular display ad. You'll receive a Content Native Ad placement on our site.
---
SALES REPS SHOULD KEEP THE FOLLOWING IN MIND:
Social Channels are posts on OUR social channels (they are not running paid campaigns)


See individual products for specs.