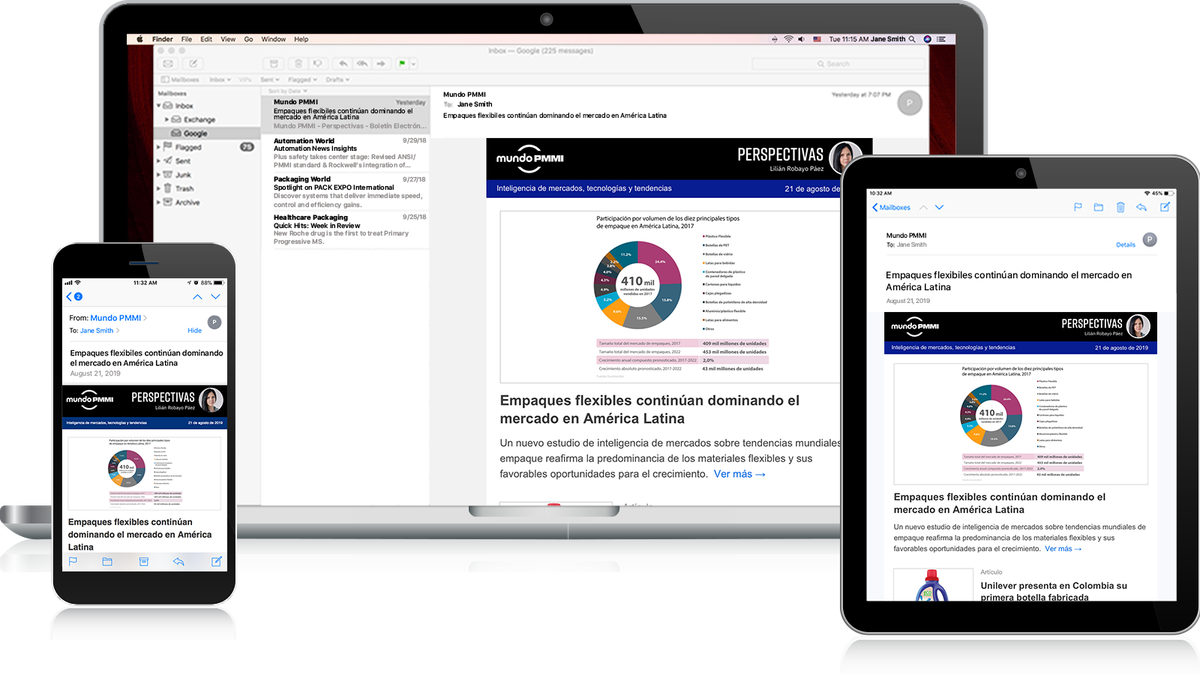 Reach the PMMI Mundo database year-round by e-mail. Four different newsletters to choose from, one pre-show, one post-show, and two year-round:
*Single/exclusive sponsored newsletters include 5 paid ad spots and does not guarantee that other companies will not appear within the newsletter in paid or non-paid placements.
---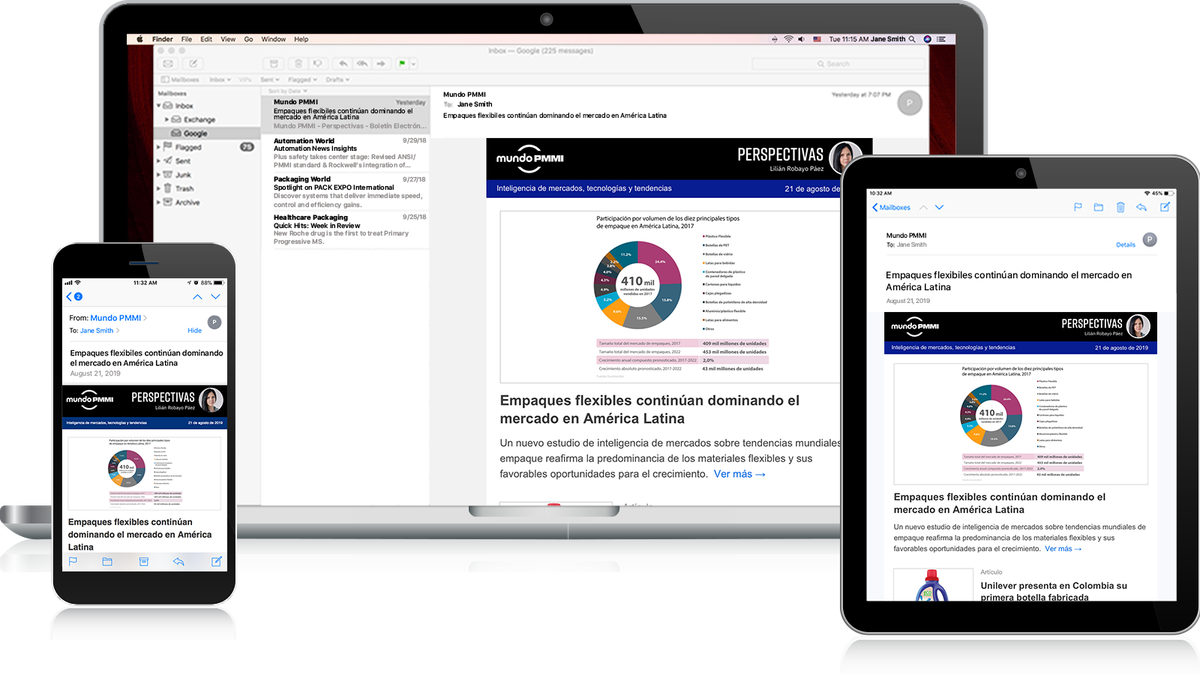 Acceda a la base de datos de PMMI Mundo durante todo el año por correo electrónico. Cuatro boletines informativos diferentes para elegir, uno antes de la feria, uno después de la feria y dos durante todo el año:
* Los boletines informativos patrocinados únicos/exclusivos incluyen 5 espacios publicitarios pagados y no garantizan que otras empresas no aparezcan en el boletín informativo en ubicaciones pagadas o no pagadas.
---
Sales Reps Should Keep the Following in Mind:
Sales Collateral
Mundo PMMI Brochure en Español
Reservations:
created over a month before the mailing date - 14 calendar days
created less than a month before the mailing date - 4 calendar days
created less than 2 weeks before mailing date – 48 hours
Please submit the items indicated below. Materials are due 10 days before your mailing date.
Single-Sponsor Newsletters:
Image - 176px wide by 148px tall (A)

Company name as you would like it to appear in the ad (B)

Headline - 70 char recommended (C)

URL or collateral to link to

Multi-Sponsored:
Headline - 85 characters max (A/D)

Image - 180px by 128px (B/E)

Body Copy - 250 characters max (C/F)

Landing page URL