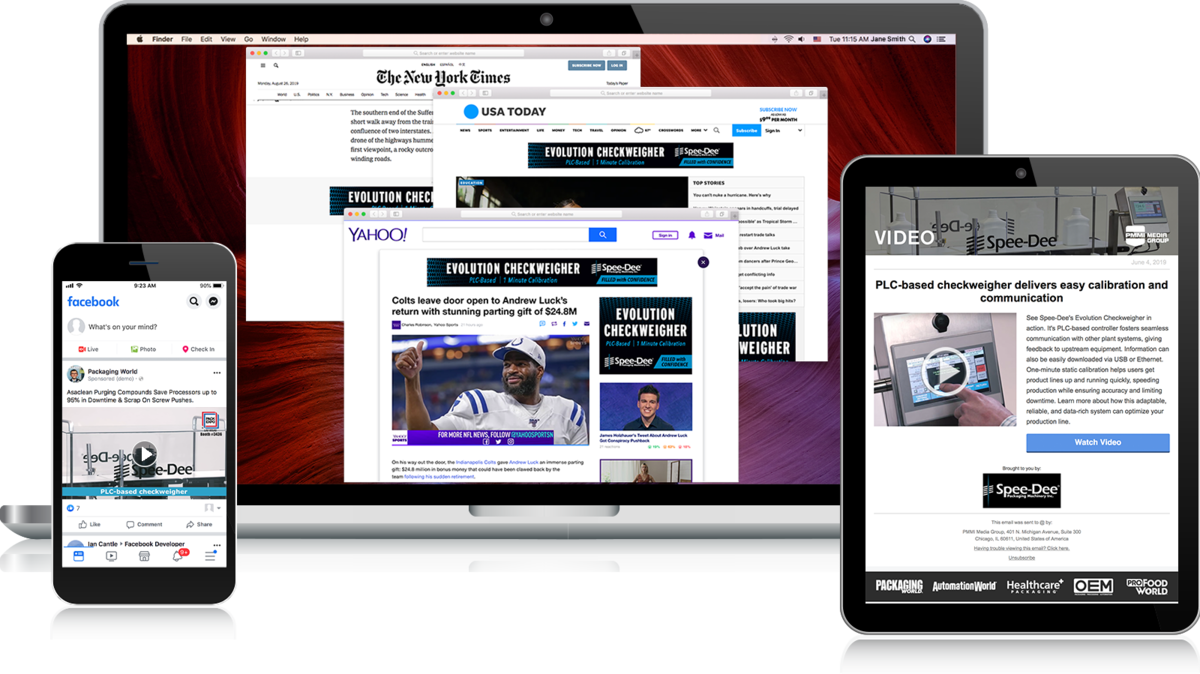 Want to target a single audience multiple times? Our packages make it easy and affordable.
Marketing experts agree that multiple touches are necessary to persuade prospects to act.
Get started in just 2 steps
Choose your audience from the PMMI Audience Network
Choose the channels to carry your message
You can communicate in a variety of ways by choosing one of our pre-selected packages that include combinations of the following products:
Our packages make marketing simple
Single Audience Multi-Touch Packages introduce a more strategic way to reach a specific audience segment; it's a way of building frequency across multiple channels at a bundled price.

Our packages free you from the stress of having to choose several individual products ala carte and help you build your marketing strategy.

Multi-Touch Packages offer flexibility. Choose from one of our many package options.
---
See individual products for specs