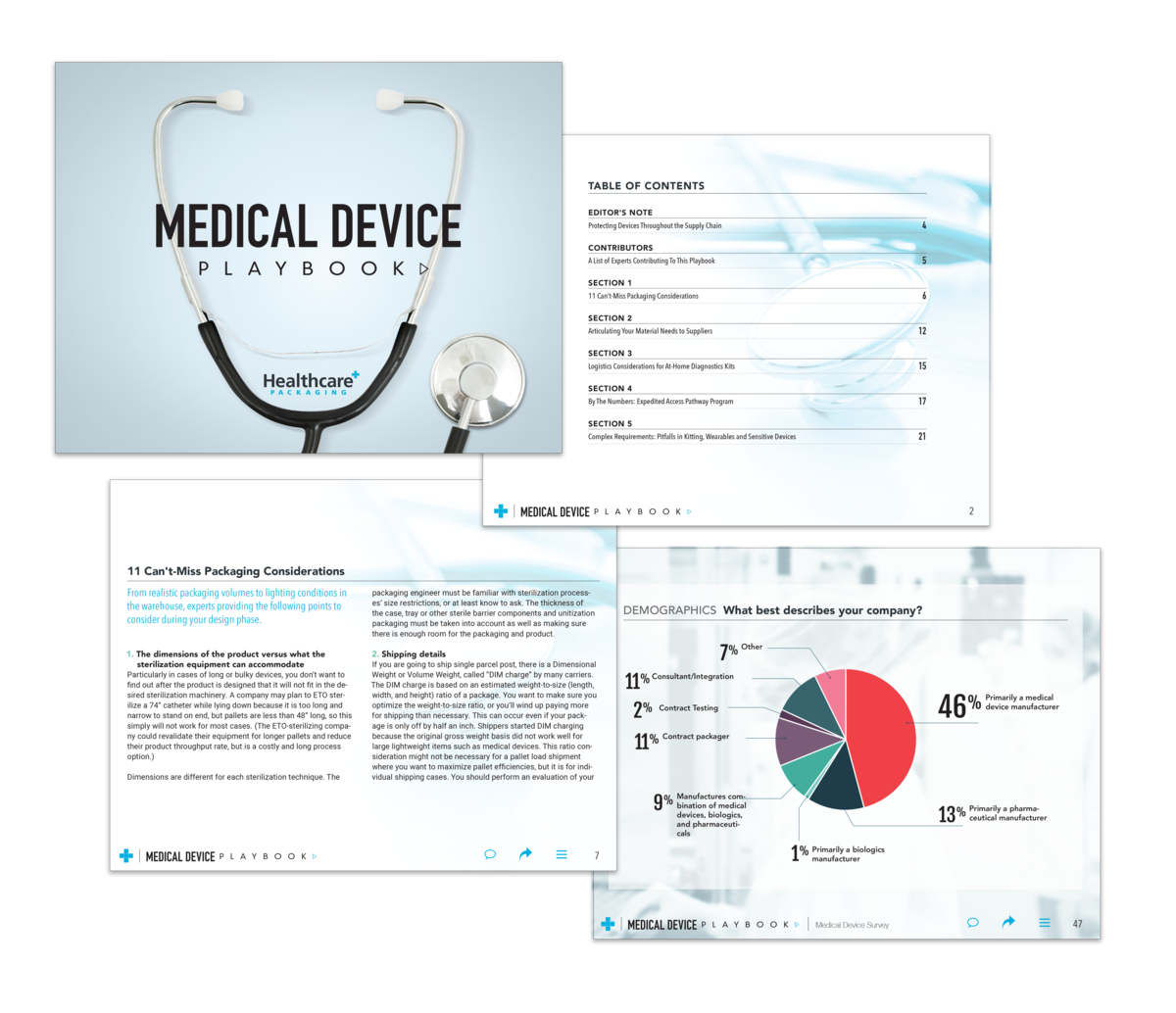 Get leads comprising of qualified buyers of packaging materials for medical devices.
The Medical Device Packaging Playbook is a free e-book, written specifically by us to attract buyers/specifiers of packaging materials for medical device products.
The Playbook addresses the unique set of obstacles that medical device manufacturing face in getting their products to destination hospitals and medical facilities, and doing so on time, on budget, and without breaking any sterile barriers.
We promote the playbook across all our channels.
Sponsors contribute a two-page profile. (See example link below.)
Sponsors also contribute a full-page ad.
Everyone who registers becomes a lead for all sponsors.
---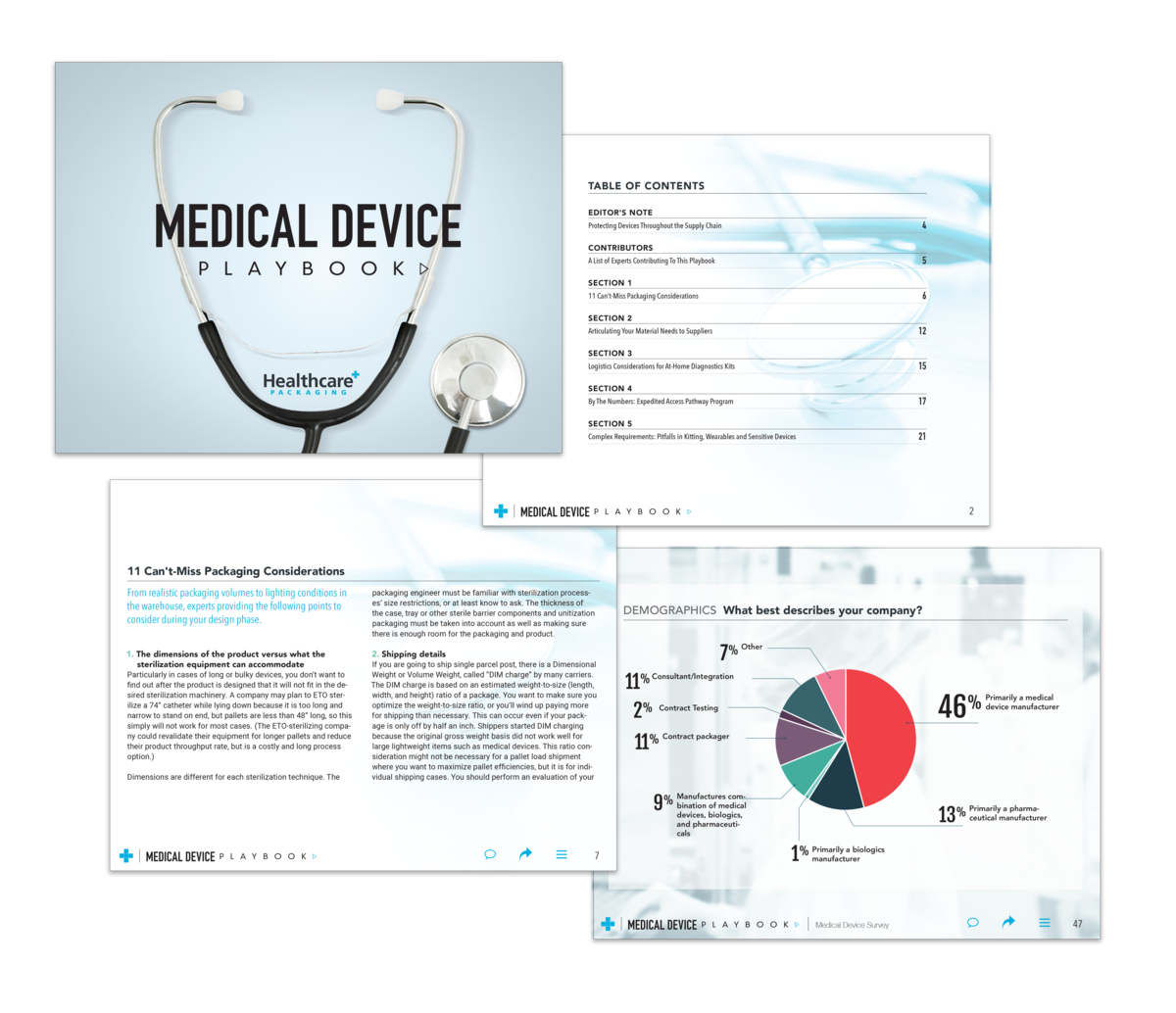 ---