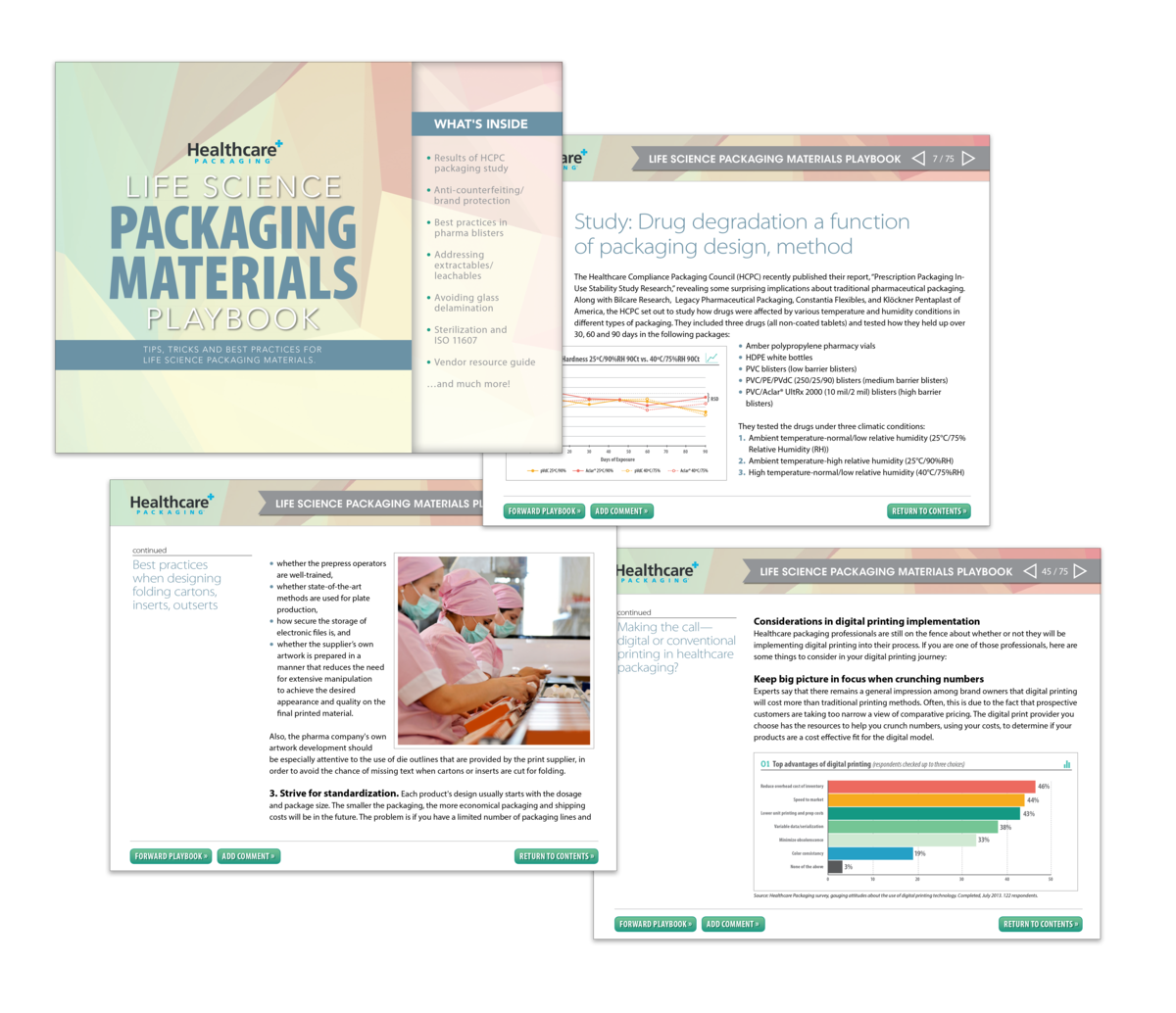 Get leads comprising qualified buyers of packaging materials for the life sciences.
The Life Sciences Packaging Materials Playbook is a free e-book, written specifically by us to attract life sciences packaging professionals who buy/specify packaging materials.
The Playbook covers the connection and interaction between the product and the material in which it's packaged, and is a must-have reference.
We promote the playbook across all our channels.
Sponsors contribute a two-page profile. (See example link below.)
Sponsors also contribute a full-page ad.
Everyone who registers becomes a lead for all sponsors.
---