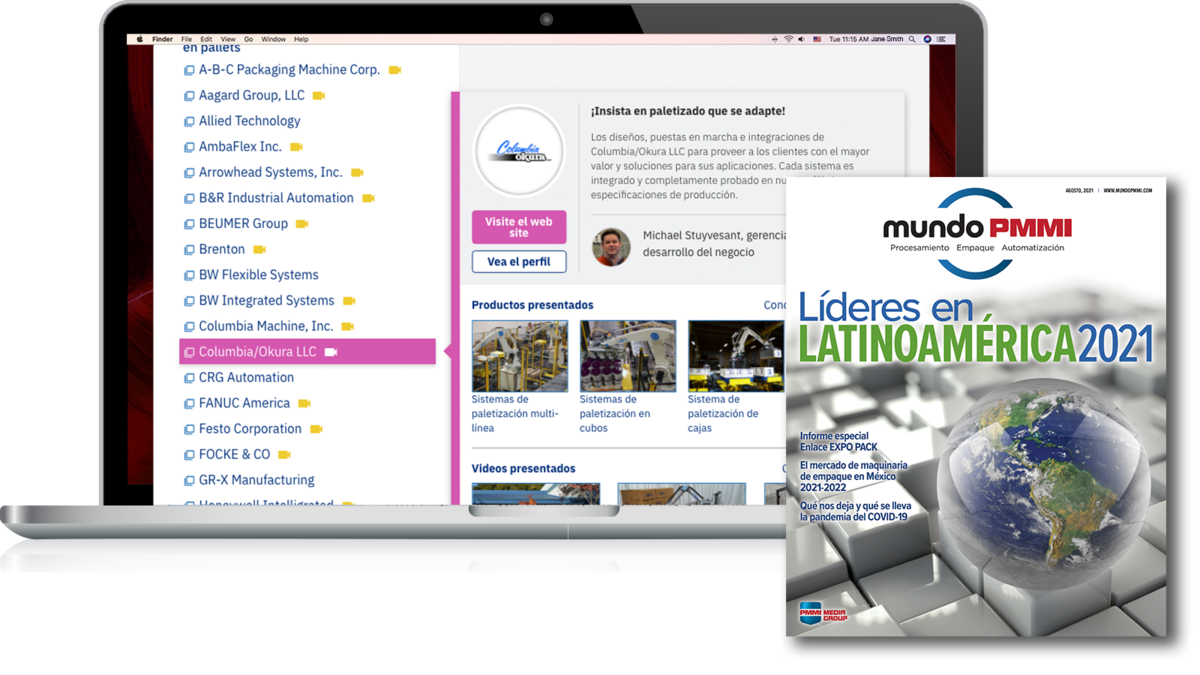 Reach manufacturing professionals in Mexico and Latin America year-round.
LíDERES en Latinoamérica offers suppliers print and digital branding, year-round. Decision-makers can access your company profile on mundopmmi.com and in the inaugural Mundo PMMI Leaders issue.
Comprehensive print and digital exposure include:
• Full-page print profile distributed to 10,500 professionals who package, process and automate in Mexico (only included with full-page ad or package. See sidebar.)
• NEW! 2 emails sent to Instituto Argentino del Envase database (Argentine contacts)
• Bonus distribution at PACK EXPO
• Bonus distribution to 5,000 packaging, processing and automation professionals in Argentina
• Year-round exposure on mundopmmi.com
• Listed in up to three categories on the Mundo PMMI homepage
• Contextually triggered listings – All articles in your categories will prominently feature your company (and data card) in the call-out box
• Link to your expanded digital company profile from each product category selected
Ad closes July 8
Materials due July 13
There are significant supply chain issues in the paper market, please see our billing policy for an update on terms for print cancellations.
---