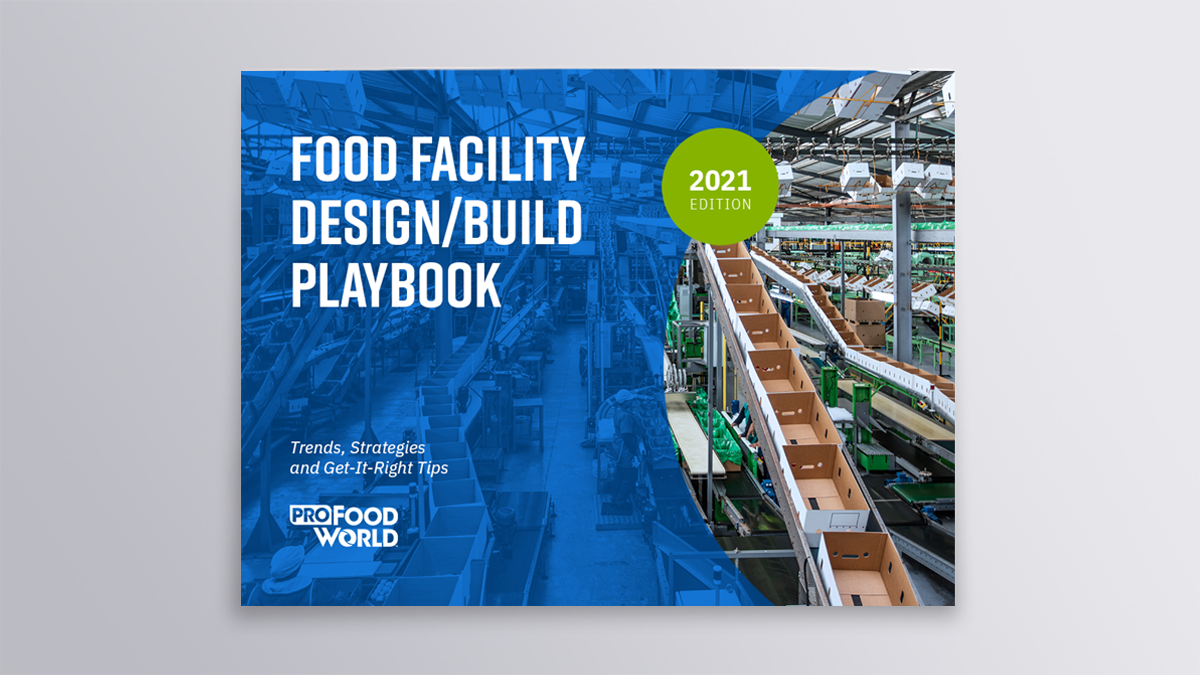 Identify professionals at food production companies that have plans to initiate facility design/build projects.

Be assured of a return on your marketing investment, with ProFood World's new guaranteed leads Playbook, edited for food manufacturing professionals with design/build plans for their food facilities.

The Food Facility Design/Build Playbook is a free e-book, written specifically by us to attract professionals who have plans to invest in facility modification or expansion projects.
Filled with inspirational ideas and get-it-right strategies to drive successful facility build projects
Promoted to our database across multiple channels (e-mail, website, social media) to drive downloads and readership
Sponsors receive guaranteed leads; each download is a shared lead for all sponsors.
Playbook limited to five concurrent sponsors. Sponsorships run until lead guarantee is fulfilled
Ads displayed in a first-come, first-served basis
What counts as a lead?
Leads are only end user food and beverage manufacturers who download the Playbook
Two tiers available (75 leads, no ad; 125 leads, includes full-page ad--see gallery, at right)
Marketed to U.S. and Canadian end users only
End users count toward the lead guarantee; suppliers excluded
(Suppliers can be included upon request.)
Leads include contact details plus information on the type of facility engineering/design/construction project of interest to the respondent
Full consent given by readers for email contact only; phone numbers and phone consent is not given
Full-contact lead data
Full contact information / business card data
Name
Job title
Business Email
Country
State
Zip Code
Company name
Company Website URL
Primary Industry
Detailed industry
Job Responsibilities
---
A- Logo Size: No wider/taller than 140px
B- Company Name
C- Company Location
D- Company Description Character Count: 270, including spaces
E- Locations section: A comma separated list of company locations. 130, including spaces
F- 2 sections of additional text: 130, including spaces
G- Ad Image Size: 3.6192in x 1.9896in (260.5px by 143.25px)
H- Ad Headline Character Count: 78, including spaces
I- Ad Body Character Count: 190, including spaces
J- Ad Call to Action Options: Watch Video, Learn More, Read More, Download