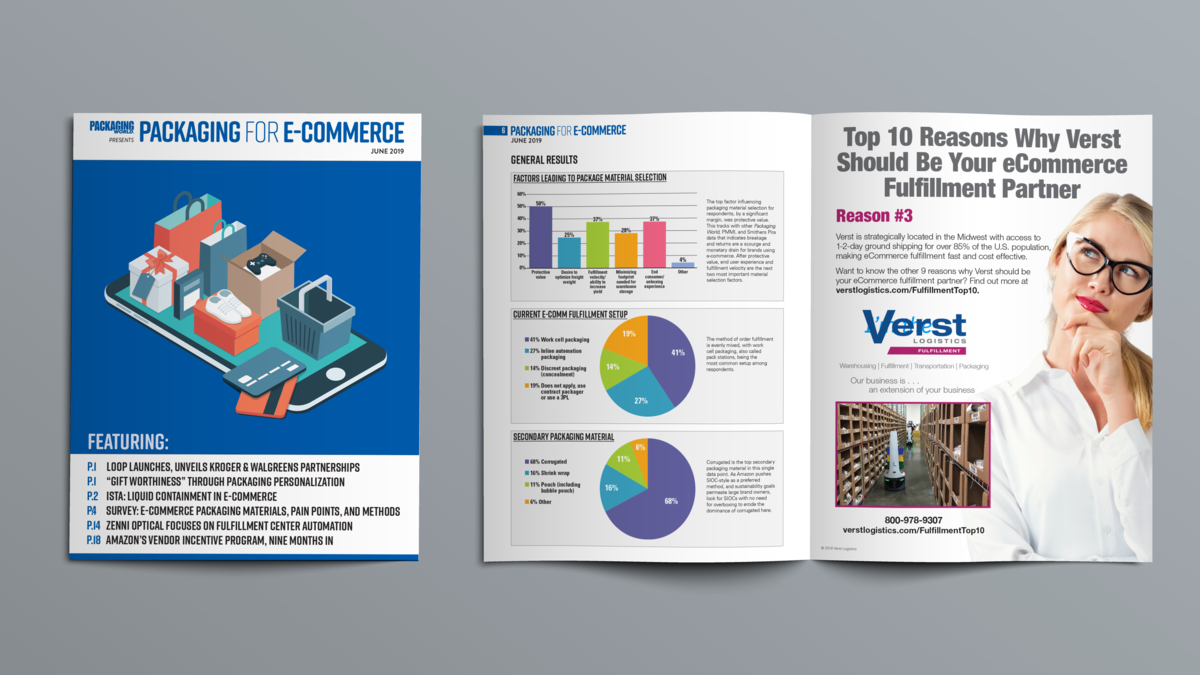 Packaging World's exclusive supplement offers a focused view on the fast-growing e-commerce marketplace.
E-Commerce will be a supplement to Packaging World's June issue.
If you're a machine or materials manufacturer, distribution or fulfillment center, logistics provider (3PL) or provide services or equipment to the e-commerce market, PW's June supplement on E-Commerce will offer your products excellent exposure to your target market.
Your E-Commerce Supplement ad page includes:
Distribution to 20,000 brand manufacturers, etailers and other e-commerce decision-makers
60,000 professionals on PW's e-database will receive the digital edition
Supplement will be mailed in June, tipped into Packaging World
Choose either a full-page or half-page ad
---