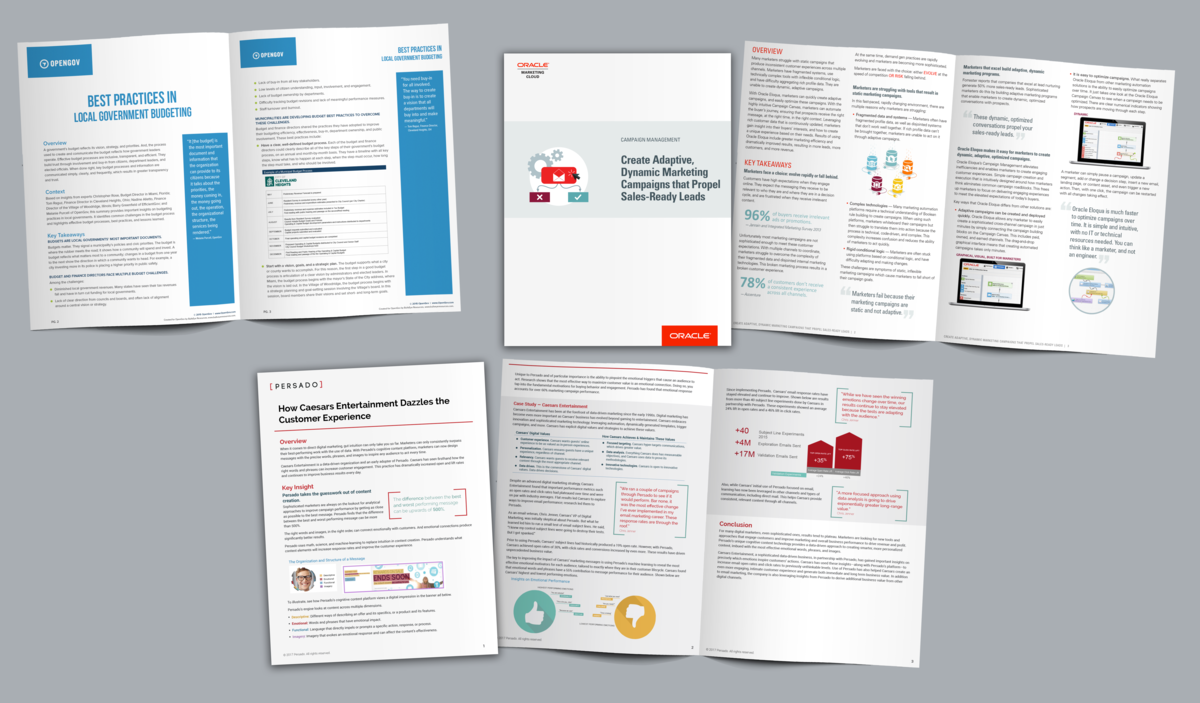 Case Studies are a powerful draw for any digital marketing campaign, driving significant leads and clicks compared to general product information.
Concise, visually compelling Case Studies describe how your solutions are being deployed. PMMI Media Group's Case Studies are created in partnership with BullsEye Resources, a content creator specializing in high-quality summaries, case studies and other content assets. The production process is easy:
Simply identify one of your customers as a basis for the Case Study.
We interview your customer OR someone from your company with a knowledge of the application.
The company can be named or remain anonymous.
Benefits:
Opportunity for suppliers to demonstrate how their solutions are being used successfully
Offers the ability to tell a focused story to a specific audience
Case Studies can also be used more broadly as a sales/marketing tool.


Purchase the Case Study, by itself, or choose a package to share your Case Study with customers and prospects:
Package Options:
Option 1: Case Study + eblast
Option 2: Case Study + eblast + Facebook push to entire audience (of selected brand)
Option 3: Case Study + eblast + Facebook push + 100K native ad impressions (best value!)
---
SALES REPS SHOULD KEEP THE FOLLOWING IN MIND:
Product includes a max of 75 minutes of interview time but that can include multiple contacts such as someone at the advertiser and someone at the customer
How many interviewees? And/or how many interviews/length of interview? Only 1 or 2 will practically fit into 60 mins. But they can buy more time in 30-minute increments. Markup is $1,200 per 30 min additional (time is proxy for overall writing scope).
Can the advertiser submit their own photos and how many? Yes, we haven't defined a limit. I think it will self-limit.
Is stock art from us an option? Let's not promote stock art from us as an option, but I do think Bullseye may try to jazz the design up if there's literally zero art.
Pdf summary of 4-6 pages; typically 1,000 to 1,500 words
Based on up to 60 minutes of interviews with executives and/or customers
Is an evergreen asset, no specific date (unless preferred)
Scope limited to ideas discussed during interview(s)
Summaries often focus on trends, insights, best practices, solutions
Tone of "thought-leading industry analyst" – serious, fact-based; not salesy
Structure:
Cover page with co-branding – PMMI brand + sponsor's brand
Case studies often follow a problem/solution structure, but structure can change based on specific case study, story and desired messaging.

Overview
Situation / problem experienced
Solution criteria and solution selected – reasons why; key features/benefits
Implementation
Benefits
Lessons Learned
Future plans
Quote(s)
Additional information or About Sponsor
1. Pre-Interview(s)
PMMI completes Case Study intake form with contact and project information
BullsEye project coordinator connects with client about logistics / design
BullsEye analyst connect with client about content, story, messaging, flow
Sponsor and BullsEye will work together to chedule interview(s)
2. Interview(s) conducted, recorded
3. Post-Interview(s)
Draft of content by BullsEye in Word within 7 days after last interview
Content reviewed/edits/approved by sponsors
Edits made by BullsEye within 2-4 days of receipt (2 rounds of edits included)
After case study approved, dropped into design template within 2 days