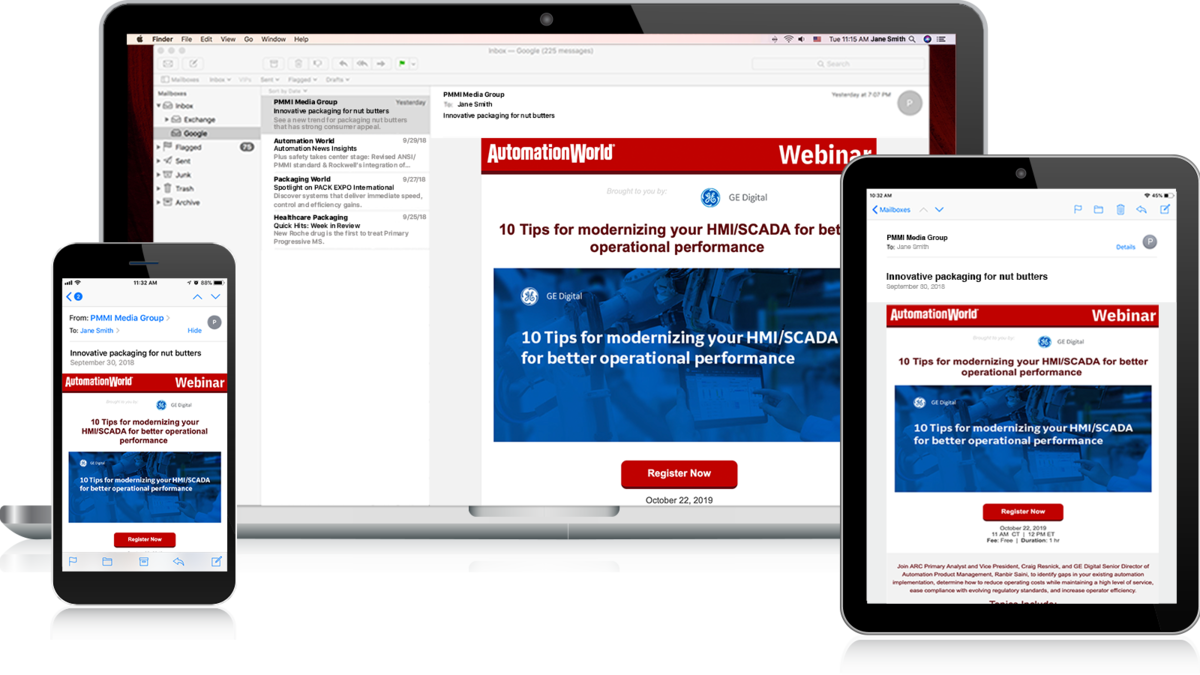 Webinars are a powerful way to share your industry expertise and position your company as a thought leader in front of the industrial automation community.
Our webinar team offers:
Lead generation
Opportunities for custom-tailored registration questions to be added
Moderation by our highly respected editors
On-demand presence for 12 months
One-on-one speaker training and practice opportunities
Pop-up modal enticement on our site
Simply prepare approximately 45 minutes of content, and our team will support a positive experience from start to finish. We deliver detailed leads after your event, so you fully capture the benefit of live and on-demand presence.
Behind-the-scenes, our staff will set you up for success:
With your input, we'll produce the ideal webinar invitation and create a custom-built registration page exclusive to your event
Editors will review the landing page information and contextualize if necessary before the page is created
We'll share speaker best practices and rehearse with you to ensure a smooth presentation
You will provide four questions for the moderator to ask during or after the presentation
We will post to our social media accounts to promote your webinar
Once the webinar completes, you'll know just who has registered and viewed your content.
NOTE: Additional promotion sold separately.
---
SALES REPS SHOULD KEEP THE FOLLOWING IN MIND:
All topics and audience selections must be vetted and approved by Jim Chrzan
Your Client Success Manager will contact you with a materials deadline.