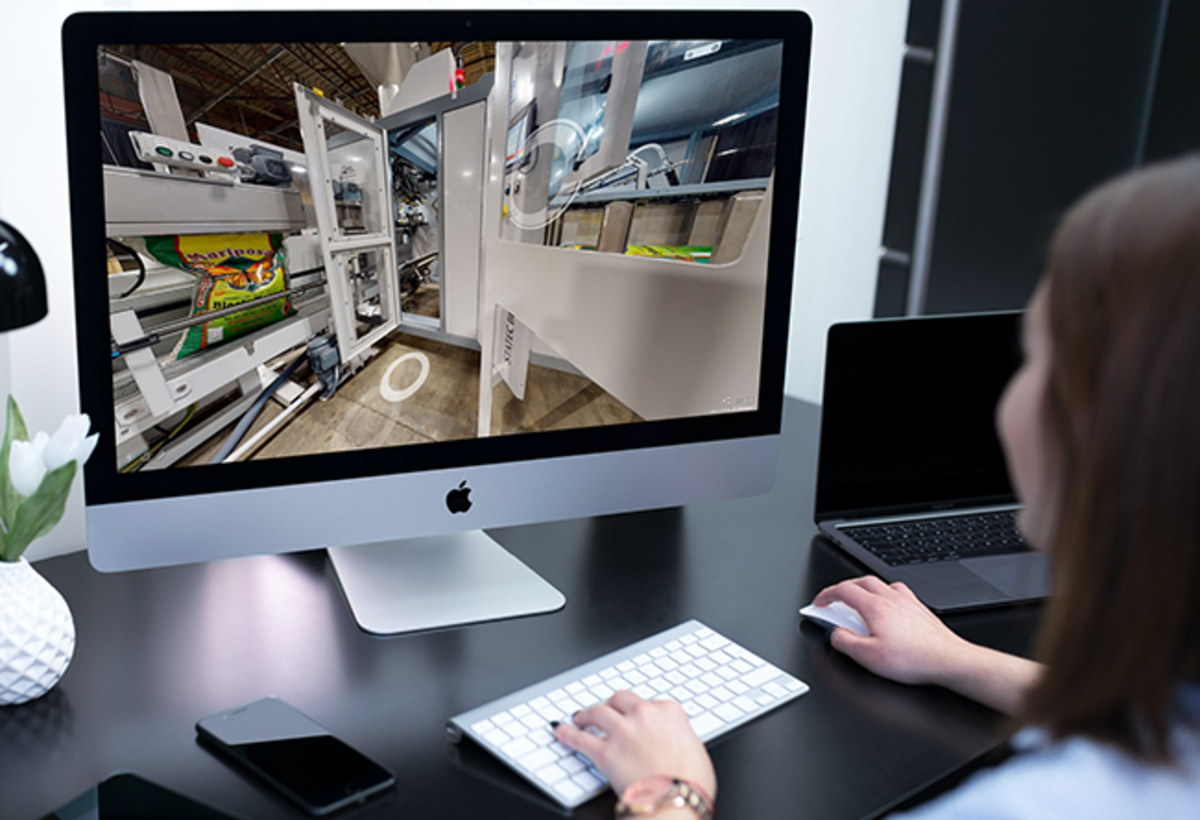 3D Self-Guided Virtual Machine Tours
With PMMI Media Group's 3D Machine Tours, you can now easily give remote prospects the next best experience to being in front of your equipment. With the aid of 3D photography, you can provide potential buyers with detailed views of your equipment like never before, allowing viewers to examine every angle and zoom in on every component. Prospects—from the comfort of their computer—can self-guide and navigate around the entire machine.
The technology offers more than panoramic scans. There's also interactivity, like the ability to drop in tags with captioning, whether it be short videos of equipment running, links to related resources or any desired clips with audio narration. There's even the capability to allow viewers to measure any portion of the machine with a built-in ruler tool.
The best part? The 3D Machine Tour development process is incredibly easy, with PMMI Media Group's 3D photography partner able to conduct the onsite shooting in the U.S., Canada, the United Kingdom and many other countries. Turnaround from shoot date to finish image/tour is typically about a week. Afterward, the hosted tour can be embedded onto your website and used in any email, social or other digital promotions.
Here's how it works:
A photographer comes to your facility and shoots every angle of your machine.
1. Backgrounds WILL be shown so we recommend getting curtains, room dividers, or making sure your facility is tidy
2. Machines must be static and not in motion
3. Give the photographer a walk-through and make sure any doors you want open are open, the tripod height is to your liking, and you can ask to review the scans as they are taken
4. Depending on size of machine, shoots take around 30 minutes
Next, the images are put together to create the tour and you will get access to the editing platform where you can add additional images, videos, measurements, and more!
When you're ready to publish, copy the URL and embed code which you can then paste into any channel of promotion.
We encourage you to click through the samples (right rail of this page) to understand the full experience, start to finish, from scheduling the photoshoot to sharing your final tour.
---