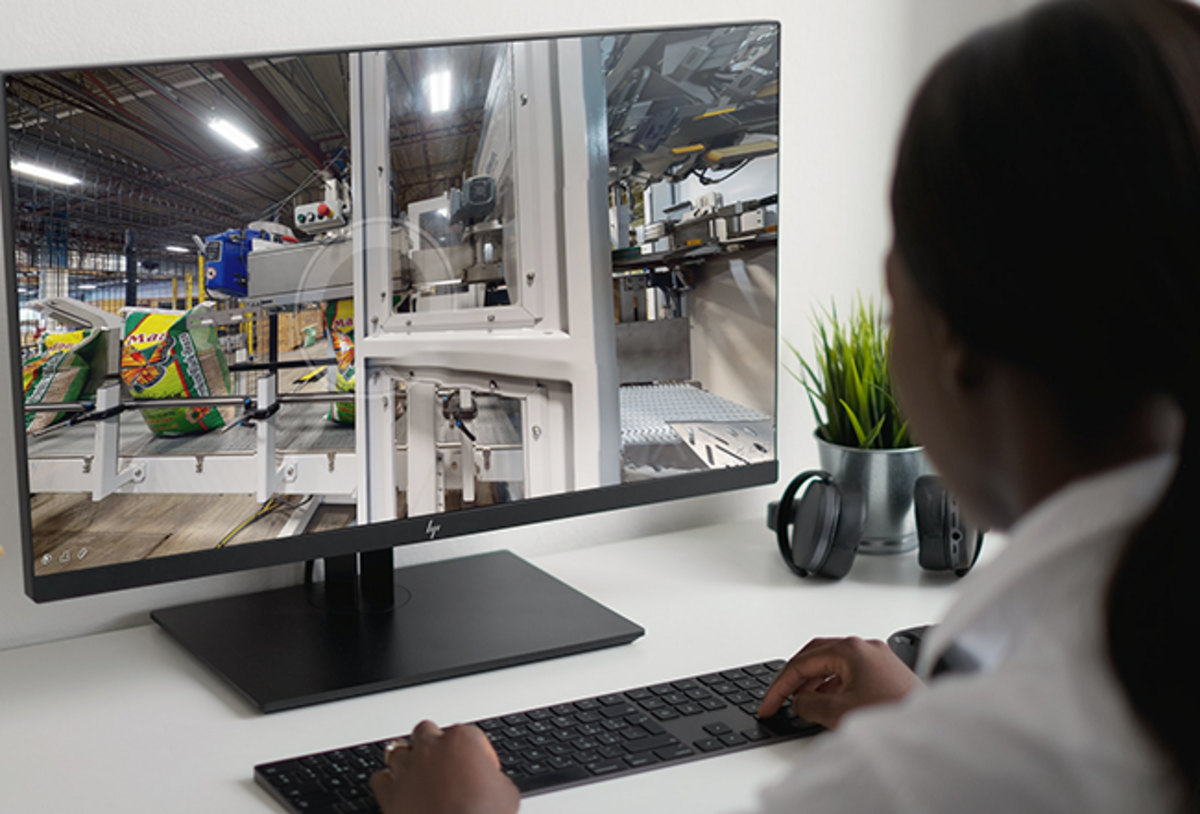 Just think, your prospects can still get the full experience of seeing every angle and component of your machine from their tablet or computer!
Viewers can navigate around your entire machine
Viewers can measure any portion of the machine with the built-in ruler tool
Embed links into your image to call out certain features, include audio or video and more!
PMMI Media Group will promote your machine tour throughout the year.
This section will be live on each brand website year-round and prominent in the main navigation
Searchable by both company and category
Can also include a video of your machine running to provide additional information to potential customers
3D tour and optional video can be blocked from competitors using Permission Builder (optional)
2. Extensive year-round digital promotion
Starting pre-show 2021 and continuing through pre-show season 2022

Targeting all packaging and processing end-users
Video Pre-Roll and Banner campaigns retargeting 70,000+ packaging and processing end users in our database
Google Ads campaign retargeting packaging and processing end users in our database
4 paid Facebook campaigns reaching 78,000+ packaging and processing end users in our database
4 paid LinkedIn campaigns reaching 140,000+ packaging and processing end users in our database
Print ads in our publications
3. Post-show promotion targeting PACK EXPO attendees by buying interest
October 2021 - March 2022
Paid Facebook and LinkedIn campaigns specific to popular major product categories targeting PACK EXPO attendees with fresh buying influence data from PACK EXPO Las Vegas.
E.g., buyers who expressed interest in Bagging, Pouching, Wrapping will see a paid Facebook or LinkedIn ad touting Bagging, Pouching, Wrapping 3D machine tours.
Fine print: We aren't guaranteeing that EVERY category will be specifically promoted, but for sure those with at least 3 different companies in the category.
Worried about competitors seeing your machine?
PMMI Media Group's forthcoming Permission Builder platform will allow you to easily block competitors from accessing your 3D tour. (It also works with your product demonstration videos.) Integrated into LeadWorks, this powerful platform solves the problem of access control and opt-in permission-based lead generation. It lets the right people in without any friction and keeps the wrong people out (competitors). Everyone else, you get to decide person by person who is allowed to see your 3D tour.
Note: Unlimited use of Permission Builder for 12 months
---
SALES REPS SHOULD KEEP THE FOLLOWING IN MIND:
At reps discretion, okay to give away additional promotional packages until 12/31/21 (must be added to package and given a price override) to seed the website; must first purchase tour at $750
Additional charges and discounts
Minimum $100 extra charge (per shoot, not per machine) if customer is located more than 35 miles from any of the in-network cities listed in Appendix A.
Extra charges for over 2,000 sq ft. (Say, for a full virtual plant tour.)
Discounts for shooting a second or third machine at the same facility, to encourage maximum content creation.
All charges will be confirmed up front in writing before exhibitor commits
Tips for customers who buy:
- Make sure the photographer knows to wear closed-toed shoes
- Place black curtains to cut off any unwanted areas in the factory/space
- Ask the photographer to see each image before moving on to the next scan
-Make sure you explain the focal points of the machine, including height, to the photographer
Columbia/Okura 3D Machine Tour Example